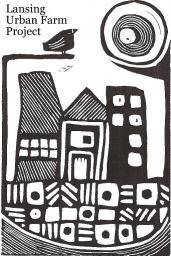 Striving to be a strong community partner, we partner with a different community organization each month through our Quotes for a Cause program. Our agency donates $5 per new business quote, regardless of whether or not the policy is actually purchased! We would like to expand their reach and give each month's organization some space to share their story!
In August, we are partnering with the Lansing Urban Farm Project (LUFP). The project works to establish farms in urban Lansing that:
Make fresh affordable produce available to residents
Develop programs that integrate food and farming into larger community-building efforts
Allow for economic, environmental, cultural and social sustainability
LUFP has initiated a Lansing Grown campaign to showcase urban agriculture and urban farmers. They are working with city offices, private businesses, other non-profits, restaurants, and chefs to expand local markets. The Project has also organized three pop-up events behind the City Market along the river trail this season. The first was July 14th and the next two will be held on August 18th and September 22nd, from 10:00 a.m. - 1:00 p.m.
LUFP continues to oversee Urbandale Farm, which has expanded in size and manages the city's only urban farmer apprenticeship program. Coming up on September 15th, LUFP will be hosting their annual Harvest Gala which supports the Urbandale Farm. Join them at 701 S. Hayford in Lansing for an evening of music, beer and wine, and hors d'oeuvres prepared with their very own farm produce. The menu this year will feature Chef James Sumpter of Dusty's Cellar. To stay up to date on how to purchase tickets, keep an eye on their website and Facebook page!