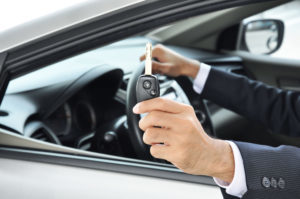 When on vacation, the nice salesperson at the rental car company counter is going to offer you their insurance coverage. Do you really need everything they're offering?
It depends.
The four coverages that the rental car company is going to offer you are:
Liability coverage - This protects you if you seriously injure someone else in an accident. This coverage automatically extends from your own personal auto policy, if you have one.
Personal accident insurance - This covers you and your passengers medical bills if you are injured in a rental car accident. If you have an existing personal auto policy, the personal injury protection (PIP) coverage on your auto policy would extend. If you have primary health insurance that covers auto accidents, this would apply first before your own personal auto policy provides benefits.
Personal effects coverage - This provides coverage for personal belongings that are stolen from the vehicle. If you have a homeowners or renters insurance policy, it will provide this coverage. Keep in mind that your homeowners or renters insurance policy will still subject you to your deductible.
Collision or a Loss Damage Waiver - This is not really an insurance coverage, but a waiver that transfers financial responsibility for you to the rental car company in the event of damage or theft. The waiver covers the rental vehicle and means the rental car company waives its right to pursue you for damage. If you have comprehensive and collision coverage on your personal auto policy, you have a certain level of protection already. Remember, if you have liability only on your vehicles, no physical damage coverage extends.
Out of these four coverages, if you have a personal auto and homeowners/renters policy, the loss damage waiver would be the coverage to most seriously consider purchasing. While physical damage from your personal auto policy would extend to a rental car, you still risk a large financial loss due to added fees by the rental car company for loss of use, diminished value and administrative costs. Here is another informative article on the benefits of purchasing the loss damage waiver directly from the rental car company.
Keep in mind that any coverage extension only applies to the United States and Canada and for thirty days. Coverage extends for private passenger vehicles and not commercial vehicles. Most carriers will extend certain coverage to a U-Haul or similar vehicles as long as the gross weight is under 26,000 lbs. For any moving trucks, please consult us as to how your specific carrier handles this exposure.
Some of our carriers offer endorsements on your personal auto policies that extend coverage to cover loss of use and diminished value for a rental vehicle. If you have questions about this coverage, please give our office a call today and speak to your agent!