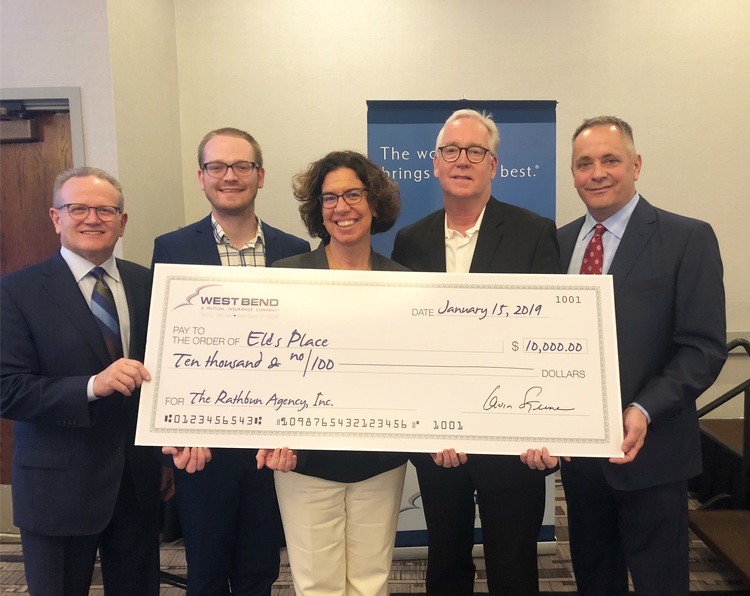 West Bend Mutual generously awarded their Spirit of the Silver Lining Award to Ele's Place - Lansing last night. Each year, West Bend bestows this award to nonprofits in which their agents are heavily involved.
Agency President Paul Rathbun served on the Ele's Place Community Board for several years and Agent Ben Rathbun is currently a support group facilitator at Ele's Place each week. West Bend presented Director Kristine Kuhnert with a check for $10,000!
A big thank you to West Bend for their continued support of local nonprofits and independent agents. See below to view the video we made highlighting our involvement with Ele's Place and the importance of life insurance.