This year, The Rathbun Agency will celebrate their 63rd year in business! We have been fortunate to have several long term customers who have partnered with us for decades. We've been lucky enough to manage their risk for years and oftentimes have worked alongside several generations of the same family. This month, we would like to highlight 61-year-loyal customers Paul and Joanne Seppala!
Paul and Joanne have been customers of The Rathbun Agency since 1958. Back then, the agency operated out of the basement of Agency Founder Jack Rathbun's home on 427 N Butler St. Paul and Joanne would come to his home and meet their good friend Jack before the agency moved to their second location at 4025 W Saginaw St. The agency's second location today serves as the home of Pierre's Bridal, still a customer of the agency! Paul and Joanne then followed us to our current location at 529 W Saginaw St, where we have been ever since.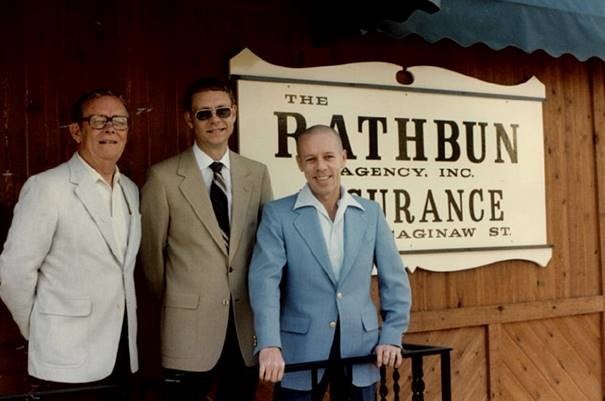 Over the years, Paul and Joanne have dealt with several different producers. After Jack Rathbun retired, Paul and Joanne worked alongside his brother, Gene Rathbun. John Keel serviced their account after Gene retired and today Larry Pingel handles their insurance coverage. Joanne recalls Jane Mitchell and Brenda Palomo as some of her favorite customer service representatives with which to interact.
Joanne has fond memories of when Jack used to stop out at their farm and just sit and visit while making sure everything they needed was handled. Why have they stayed with The Rathbun Agency all these years? "That's simple. Trust. Everyone there has been trustworthy and fair. You care about us and we trust you." says Joanne.
Today, that trust allows us to service three generations of Seppala's. When thinking back on all the years of our partnership, Joanne reminisces that The Rathbun Agency "truly cares. It's evident in how we've been treated for many years." Thank you to Paul, Joanne and the entire Seppala family for many years of trusting us with their risk management needs!