We are excited to run a monthly Quotes for a Cause campaign. Each month, our agency will be donating $5 per new business quote to a nonprofit or charitable organization, regardless of whether or not the policy is actually purchased.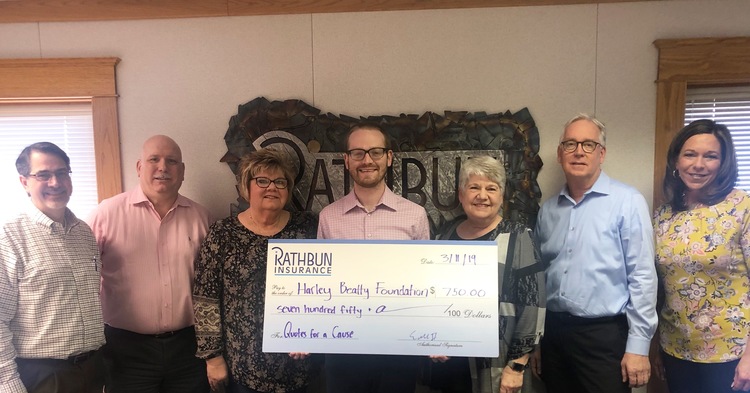 In February, we supported the Harley Beatty Foundation and were able to present them with a check for $750. We are proud to partner with Michigan Millers Insurance, who is matching our donation to support the Foundation's upcoming Music at the Museum event. The event will be a 21+ acoustic music event held at Impression 5, featuring several Michigan singer/songwriters on Saturday, May 4th. We hope to see you there!
Harley was a bubbly, happy little 27-month-old with a heart of gold when she lost her short life to complications caused from unknown leukemia in July of 2003. She touched many people's lives in a way that will never be forgotten. Memories of Harley live in the hearts and minds of her parents, family and friends.
The Harley Beatty Foundation supports Harley's memory through the First Impression Room at Impression 5 Science Center. The First Impression Room is a place for children 0-4 years and their caregivers to grow and learn through science. The room opened in January of 2008 and has since grown in popularity to the point that the room was expanded to nearly three times its original size within the first three years.