We are excited to run a monthly Quotes for a Cause campaign. Each month, our agency will be donating $5 per new business quote to a nonprofit or charitable organization, regardless of whether or not the policy is actually purchased.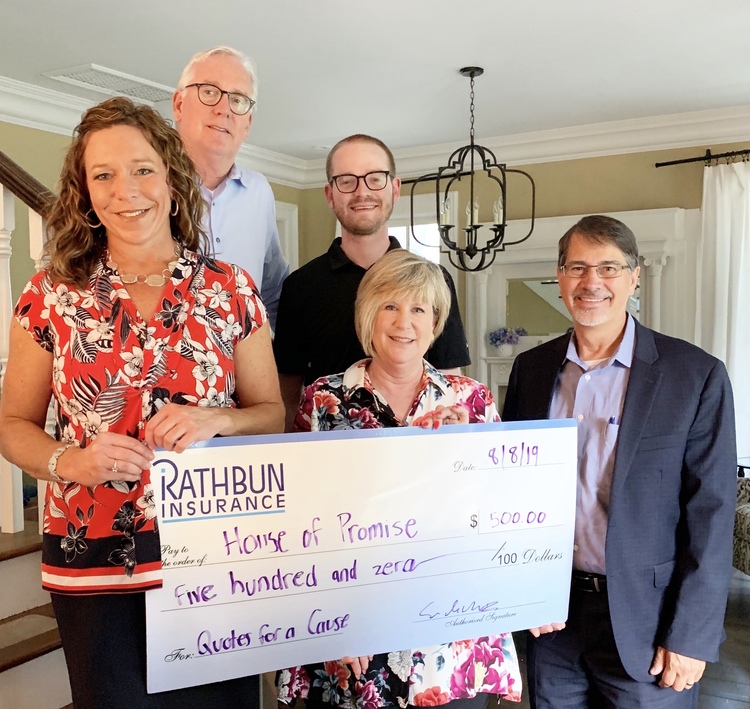 Today, we were able to stop by The House of Promise and present Executive Director Shari Montgomery with a check for $500!. The House of Promise was founded by Shari, former owner of the Pollack Glass Company. From her vision, the organization developed a plan:
To help survivors of human sex trafficking
To raise awareness about human sex trafficking
To restore the quality of life for young women and girls leaving the system.
Starting out as just an idea, The House of Promise is now an established nonprofit engaged in community outreach and engagement. Their success is propelled largely by the kind individuals and organizations who have chosen to help in the fight against human sex trafficking.
The House of Promise is built on faith and carries hope for each rescued woman. They serve with unconditional love for every woman that walks through the door; offering education, guidance and support until each woman uncovers and finds their God-given purpose - fully healed, fully restored and full of peace. Thank you Shari for all you do in our community!