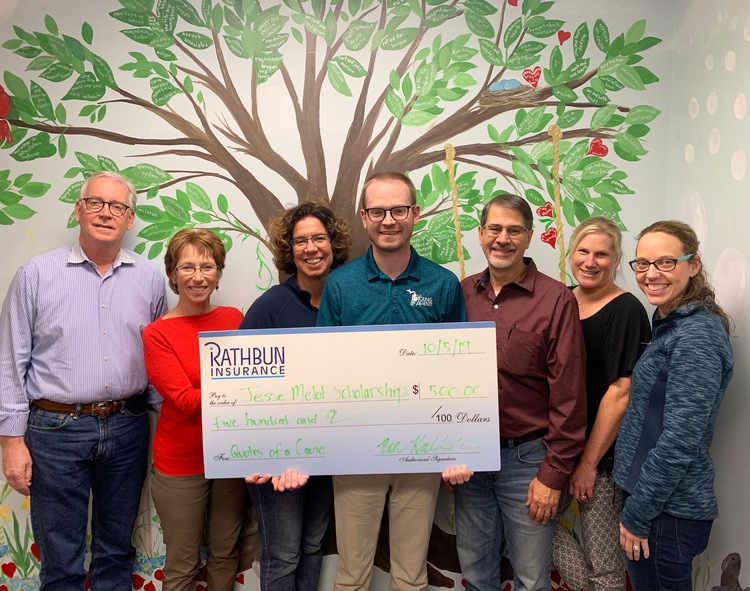 We are excited to run a monthly Quotes for a Cause campaign. Each month, our agency will be donating $5 per new business quote to a nonprofit or charitable organization, regardless of whether or not the policy is actually purchased.
This month, we stopped by Ele's Place to present our $500 donation towards the Jesse Melot Scholarship Fund. The fund was started in 2019 to provide an annual scholarship for advanced education to a volunteer or client of Ele's Place, a center for grieving children and their families. The fund honors Jesse Melot, who served as an Ele's volunteer for many years prior to his untimely death at age 37 in 2018.
How does the fund operate?
A Scholarship Committee made up of Ele's Place representatives, Melot family members and education leaders will vet applications from volunteers and clients, selecting one each year for the annual scholarship. The initial goal is to issue a $10,000 scholarship each year.
Where does the money come from/go?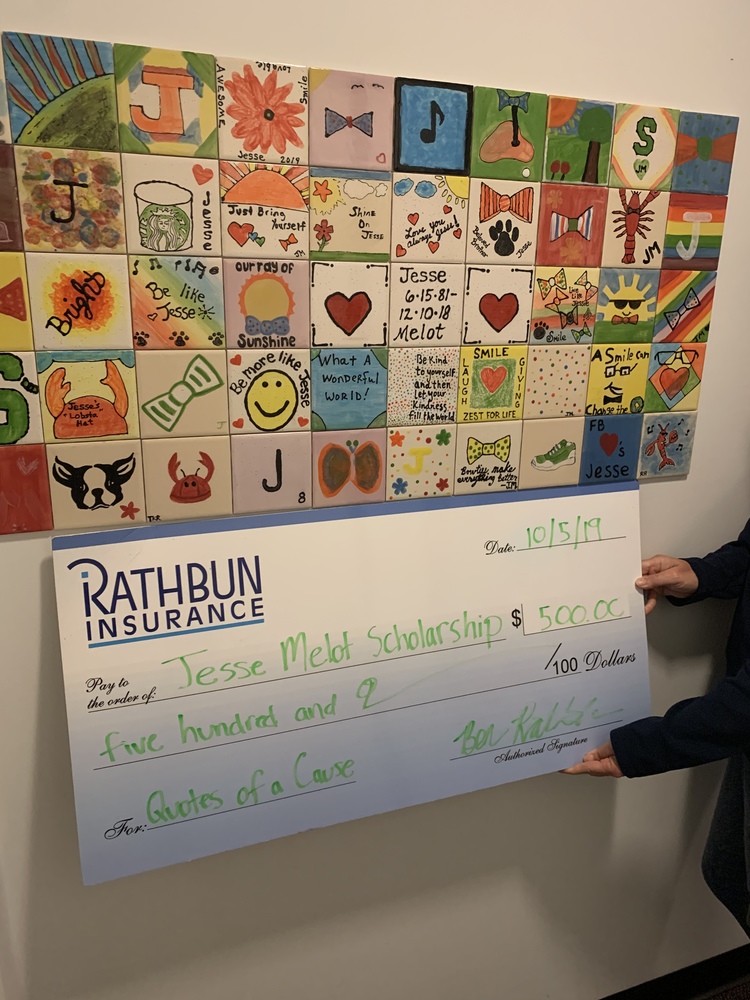 Fundraising is under way to create an initial reserve of $100,000. Organizers expect to hold annual events to replenish and enlarge the fund, with the community's help. The initial fundraiser is set for Oct. 24, 2019, in the Safari Room at Potter Park Zoo in Lansing. Foundational pledges and gifts for the fund already near $50,000.
Who handles the money/where can I donate?
The Jesse Melot Fund will exist as a subaccount with Ele's Place at Tri-Star Trust Bank. This fund will comply with all IRS regulations as a charitable scholarship fund. It will be overseen by Ele's Place's financial committee and by a Finance Advisory Committee of the Jesse Melot Scholarship Fund.
Donations can be made by check to Ele's Place, 1145 W. Oakland Ave., Lansing, MI 48915, or online. (Please be sure to designate your amount to the Jesse Melot Scholarship Fund in the comment field.) For additional donation questions, contact Ele's Kristine Kuhnert at 517.482.1315.
Is my donation tax-deductible?
Yes. The fund's affiliation with Ele's Place allows it to offer a charitable tax deduction to donors.