Striving to be a strong community partner, we partner with a different community organizations each month through our Quotes for a Cause program. We would like to expand their reach and give each month's organization some space to share their story!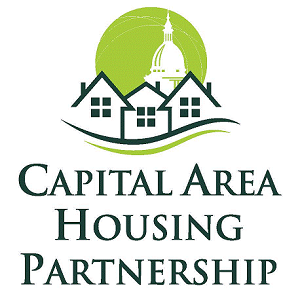 For December's Quotes for a Cause, we are partnering with the Capital Area Housing Partnership (CAHP). CAHP develops strong, diverse neighborhoods with a focus on affordable housing, home ownership and financial security in mid-Michigan. They recognize each community is unique, with many populations calling it home. CAHP strives to create a balance between owner occupied and rental housing, especially in vintage neighborhoods designed for single family homes.
CAHP believes strong partnerships between local government, neighbors, businesses and organizations like them are best able to achieve these results. Their strategies for achieving these goals include building a foundation of financial and home buyer knowledge, providing down payment assistance programs and/or creating exceptional, affordable housing stock for their clients. Programs designed to keep people in their current homes include foreclosure intervention and homeowner renovation programs.
CAHP runs the Homeowner Education & Resource Opportunity (HERO) program, which consists of HERO classes, the tool library, and Tuesday Toolmen.
HERO Classes aim to educate the citizens of Lansing in home maintenance and home improvement skills through interactive, engaging classes taught all over the City. These classes cover everything you need to know as a homeowner, including:

lawn mower repair
home security - installation of deadbolts, window latches, door stops
landscaping basics
weatherization
fence and deck maintenance
and so much more!

The Tool Library is a large truck full of tools that you can borrow! CAHP has everything from drills and saws to rototillers and hedge clippers.
The Tuesday Toolmen is a group of volunteers who gather each week to build entry ramps and install other safety and accessibility devices for senior citizens 62 and older and the severely disabled. The materials and labor for this service are provided at no cost to qualified homeowners in the City of Lansing. This program has been active for over 10 years and has helped countless residents.
In order to support the Capital Area Housing Partnership, you can make donations directly on their website.