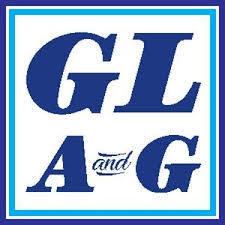 We are excited to run a monthly Quotes for a Cause campaign. Each month, our agency will be donating $5 per new business quote to a nonprofit or charitable organization, regardless of whether or not the policy is actually purchased.
In October, we partnered with Great Lakes Art and Gifts (GLAG) and were able to present them with a check for $500! They provide a venue for Mid-Michigan artists to display and sell their work. GLAG offers our community a wide variety of original artwork made by local artisans. The organization also encourages young artisans to continue their art by assisting with supplies.
In May 2011, the Haze Art Gallery changed hands to become the artist-owned collaborative it is today. GLAG features wall art and mosaics, to metalwork, fiber art soaps and much more. Make sure to stop in and support local art this holiday season!