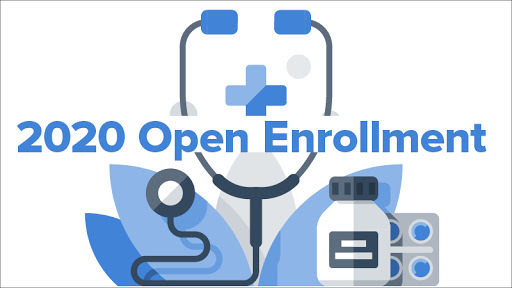 What Do I Need To Know About Open Enrollment?
Everyone's favorite time of the year! Open enrollment for Medicare and individual plans is among us. This is a period during which you can change plans, explore new deductibles, and enroll in a plan that suits your individual needs.
When Is Open Enrollment?
Open enrollment is the only time you can make changes to your health insurance policy, unless you have a qualified life event (like losing coverage, marriage or having a baby). For the upcoming 2021 year, open enrollment will run from November 1st, 2020- December 15, 2020. During this time, you can change the plan, enroll, or add people who may not have qualified to be added during the year because of a life changing event.
What Is A Life Changing Event?
There are four basic types of qualifying life events that allow you to sign up for or change your health insurance coverage outside of the open enrollment period. They are:
Loss of health coverage: The loss of a job or qualification for Medicare or Medicaid services, or aging out of your parents' plan.
Changes in household: A birth, adoption, death, marriage or divorce in the family.
Changes in residence: Moving to a new region outside of your current insurer's coverage.
Other qualifying events: Becoming a U.S. citizen, leaving incarceration, joining or leaving the AmeriCorps.
What Changes Are Coming This Year?
Under the Affordable Care Act, insurers in all states were required to meet ten essential health benefits. In 2021, states can choose from fifty health benefits to provide more flexible plans. You may have more options to choose from in 2021, but the coverage provided by each health insurance plan may vary.
The individual mandate is still no longer in effect. While there is not a federal health insurance mandate, it is important to weigh the cost with the potential financial burden of a health emergency. The bill for one trip to the emergency room can easily exceed an entire year's worth of health insurance premiums.
How Are Things Different If I'm On Medicare?
Those who are over the age of sixty-five or are disabled qualify for Medicare. Medicare open enrollment runs this year from October 15th, 2020 to December 7th, 2020. Coverage for Medicare plans begin January 1st.
What Benefits Should You Review?
With health care costs increasing, it's not uncommon for companies to change insurance plans or providers from one year to the next. This makes it even more important for you to pay attention when you're looking at your benefits. Not only could the cost and coverage change, but your out of pocket could potentially rise if you are planning on a health event in the upcoming year.
Each person is different when it comes to health needs. Do you have a condition that requires you to visit the doctor frequently and use a lot of prescriptions? A low deductible with a reasonable maximum out of pocket may be a good fit for you. Are you fortunate enough to only visit the doctor on the rare occasion? A higher maximum out of pocket may be a good fit with the benefit of some cost savings for your wallet.
How Do I Get Proposals?
Pat Leyser is our resident health insurance expert and can assist with all of your health insurance needs. She can be reached at 517-482-1316 or by completing this proposal request on our website.