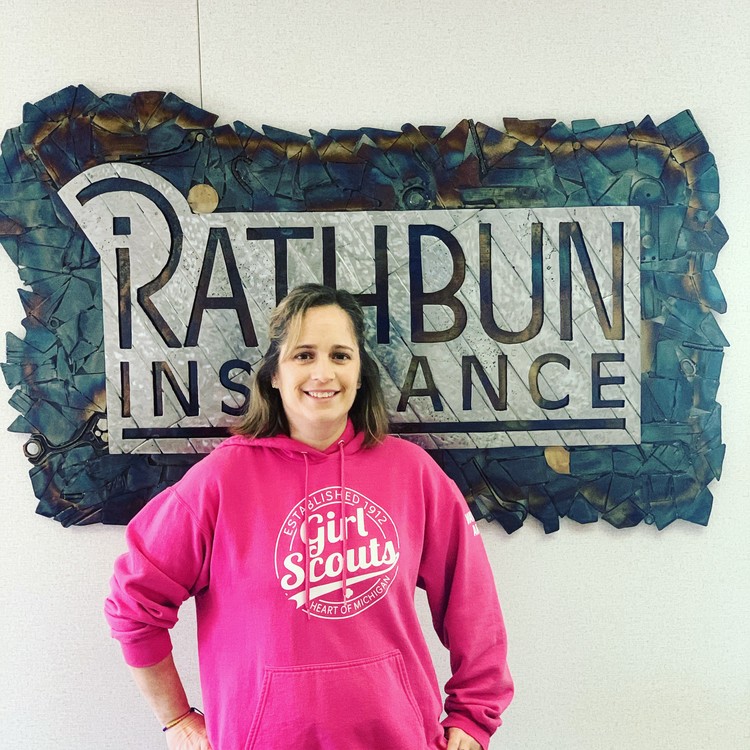 The Rathbun Agency is excited to turn 65 this year! We were founded back in 1956 by two Rathbun brothers - Jack and Jim.The agency started with no customers and one company contract, but steadily grew through referrals as a result of exceptional customer service.
We value community. The Rathbun Agency has been successful because we have immersed ourself within the #LoveLansing community. All of our agents are involved within leadership in local nonprofits and we support organizations that make Lansing it's best. Through our Quotes for a Cause initiative alone, we have been able to donate over $35,000 to sixty six local nonprofits since 2014!
Customer Service Representative Kim Evans has selected Friends of Camp Wacousta for her #65For65Years selection. They are affiliated with the Girl Scouts Heart of Michigan and maintain and utilize Camp Wacousta. The camp is used year round and welcomes several hundred visitors each season. Girl Scouts Heart of Michigan serves 34 local counties and is mostly focused on the Greater Lansing area.
Local girl scout groups hold service days where they work on maintaining the property, from painting, planting and gardening. All of the projects are led by the groups, teaching young girls how to plan, budget and implement projects. This is a first experience for many of the girls managing full projects and teaches leadership and organizational skills.Sustained improvement is at the heart of all work the troops are completing.
Friends of Camp Wacousta provides a safe haven for local plant life, animal life and vegetation. The vast amount of trails provide opportunities for the troops to learn critical life skills in a team-building environment.
The cabin at Camp Wacousta, named Mill Run, is used for weekend trips and overnights. The Girl Scouts received the property many decades ago and have worked to keep it as natural as possible. Located on the Looking Glass River, the girls enjoy tubing and the group is working on making axe throwing, archery and other outdoor activities possible.
Stick around for our next nonprofit highlight as we celebrate #65For65Years!