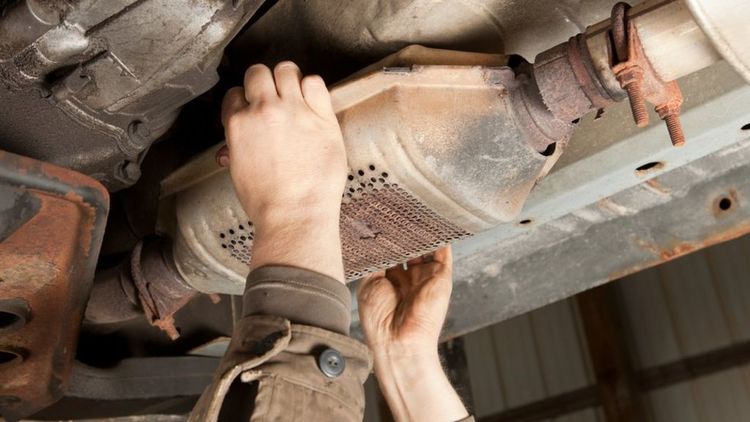 Within the last few months, we have had a rash of claims related to the theft of catalytic converters. Especially in downtown Lansing, these incidents appear to be getting more and more common. But why are they getting stolen?
Catalytic converters are a hot commodity due to the value of the metal used to manufacture them. Catalytic converters contain platinum, rhodium, and palladium. The metals are expensive, and thieves sell the converters to scrap yards for several hundred dollars per piece, depending on the size of the converter and the current rate on the metals inside it. It can cost you on average up to $2000 to replace a catalytic converter, and it is illegal to drive your car without one. The resulting gap in your exhaust system also makes the car run poorly until it is fixed.
The rate of catalytic converter theft varies depending on the current prices of the metals inside it. Price increases typically result in an increase in thefts. Thieves look for easy targets when it comes to catalytic converter theft, and a few simple steps help make your vehicle a less likely target.
When possible, park in well-lit areas and close to building entrances.
If you have a garage at your house, park your car inside and keep the garage door shut.
Have the catalytic converter welded to your car's frame, which may make it harder to steal.
Consider engraving your vehicle identification number (VIN) on the catalytic converter — this may help alert a scrap dealer that it was stolen and make it easier to identify the owner.
Calibrate your car's alarm to set off when it detects vibration.
Taking these precautionary measures will hopefully deter thieves and keep your car running smoothly.