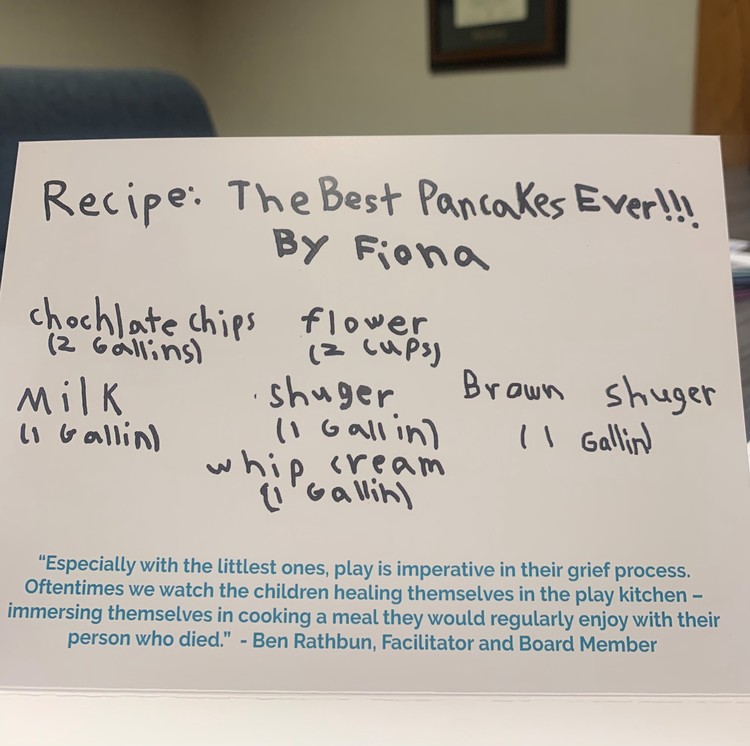 Childhoof grief is near and dear to our heart. We have been involved with Ele's Place for well over a decade and are advocates for peer support groups to assist children through their grief journies.
Our agency President, Paul Rathbun, was a Community Board Member at Ele's Place for six years and Ben Rathbun now holds the same role. Ben also has been a Support Group Facilitator for the last six years. Attending Ele's Place on a weekly basis, Ben has seen firsthand the power of bringing chlildren together with shared experiences. This year, cards were sent out to donors with a recipe for breakfast from one of our participants. Inside the card, Ben reflected on the role that play has on the grief process for young children.
Throughout the pandemic, Ele's Place has pivoted to virtual groups. Children and teens have been able to participate in the comfort of their own familiar space, which has allowed them to share more intimate aspects of their grief. This virtual setting has still allowed children to feel safe and understood while being surrounded by a supportive team of facilitators.
Please watch this 11-minute video that shares the Ele's Place mission and wll hopefully inspire you to give, if you are able. A community that provides for the vulnerable is a stronger community.