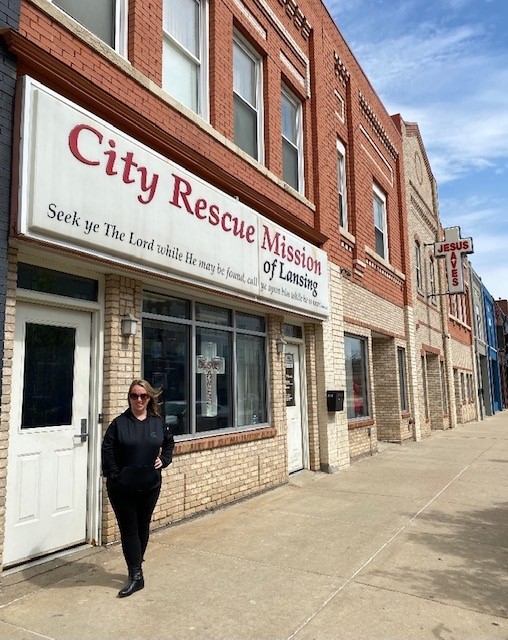 The Rathbun Agency is excited to turn 65 this year! We were founded back in 1956 by two Rathbun brothers - Jack and Jim.The agency started with no customers and one company contract, but steadily grew through referrals as a result of exceptional customer service.
We value community. The Rathbun Agency has been successful because we have immersed ourself within the #LoveLansing community. All of our agents are involved within leadership in local nonprofits and we support organizations that make Lansing it's best. Through our Quotes for a Cause initiative alone, we have been able to donate over $35,000 to sixty six local nonprofits since 2014!
For Customer Service Representative Heather Kim's organization, she selected The City Rescue Mission of Lansing. They were founded in 1911 and are still serving Michigan's capital area. Every year, thousands of women, children, and men find refuge and rescue thanks to the compassion of our Greater Lansing community. The mission of City Rescue is to meet physical needs for food and shelter to bring those with spiritual needs the hope that is found in Jesus Christ.
And why did Heather chose them for her #65For65Years campaign?
"As an organization that has been in our community for 110 years, the City Rescue Mission continues to be a safe haven for so many without proper food or shelter. Their continued passion for ministry and outreach is something I have had the privilege of being part of through YMCA/Christian Emphasis Committee connections and helping serve lunches several times throughout the year. The added bonus, is that my dad, Don Cooper, works a couple times a week at the Outreach Facility and delivers sermons at chapel several times a week.
Currently, the Mission has started the Michigan Avenue Project that will add to even more opportunities to serve the Greater Lansing community with history in the making: The Mission has stepped forward to serve whenever needed since 1911. From a soup kitchen in the Great Depression to a drop-in center in 2019. Donating to the Mission, we become part of a legacy of service that spans more than a century in Michigan's capital area!"

Stick around for our next nonprofit highlight as we celebrate #65For65Years!