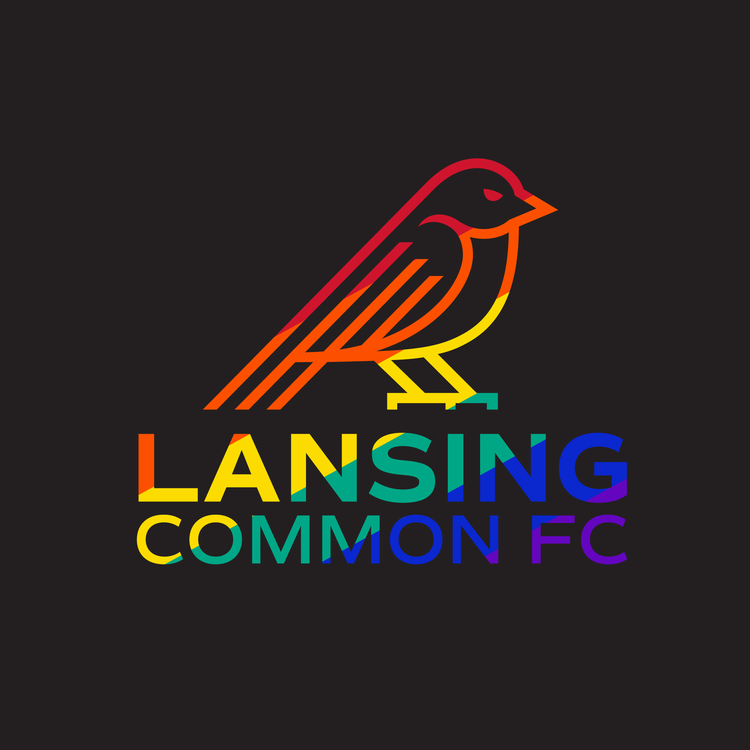 We are excited to run a monthly Quotes for a Cause campaign. Each month, our agency will be donating $5 per new business quote to a nonprofit or charitable organization, regardless of whether or not the policy is actually purchased.

For the month of July, we are partnering with Lansing Common Football Club. They are a semipro soccer team run by supporters that came to Lansing last year. They have been working to be an organization that promotes equity and inclusion and are placing an emphasis on getting out and supporting our community.
Their last game of the season is this Saturday, July 31st at 6 pm at Eastern Stadium. This weeks game will be Pride Night as part of a home match against Livonia City FC. Limited edition Pride Night t-shirts designed by a local youth artist will be available for purchase, and Lansing Common players will wear special Pride Night warm-up tops.
Proceeds from Pride Night shirt sales will be donated to rebelhaus fitness to support the launch of its queer and trans youth fitness community. Stacks BBQ food truck will be there serving up great food, and Strange Matter will be there to fulfill your iced coffee needs!