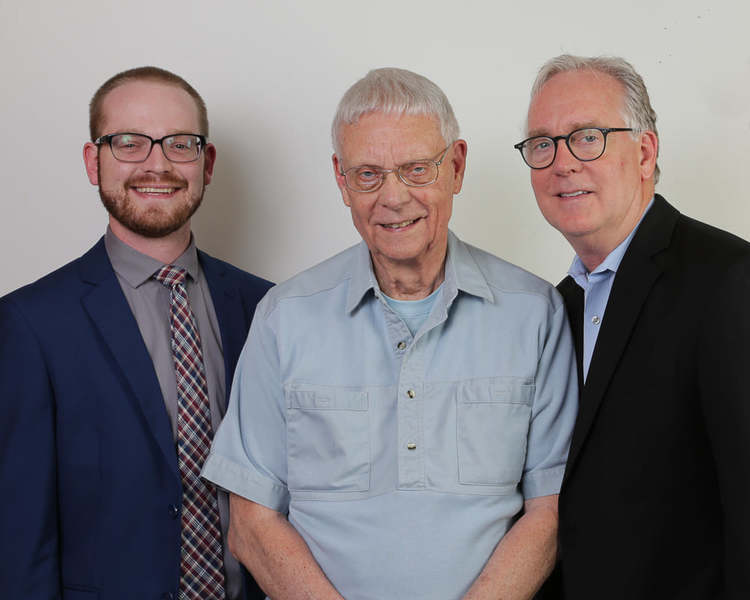 The Rathbun Agency is excited to turn 65 this year! We were founded back in 1956 by two Rathbun brothers - Jack and Jim.The agency started with no customers and one company contract, but steadily grew through referrals as a result of exceptional customer service.
We value community. The Rathbun Agency has been successful because we have immersed ourself within the #LoveLansing community. All of our agents are involved within leadership in local nonprofits and we support organizations that make Lansing it's best. Through our Quotes for a Cause initiative alone, we have been able to donate over $35,000 to sixty six local nonprofits since 2014!
And what better way to celebrate 65 years than by continuing to give back? In honor of turning 65, each of our employees will be selecting a local nonprofit and sharing why that organizations' mission hits close to home. The Rathbun Agency will be donating $65 to each employees organization as we hope to spread the word about all the amazing nonprofits in our backyard.
Former Agency President Paul Rathbun was slated to highlight his #65For65Years organization this week. We will be making a donation in Paul's honor of $65 to Underground of Good (UofG). UofG was started several years ago as a way for young professionals to give back to their community.
Now housed at the Community Foundation, members of Underground of Good contribute $500 per year. Each quarter, a theme is selected and each member nominates a local organization that fits the theme. Three charities are randomly chosen, and the members who nominated those charities pitch their work. Members at the meeting vote for one of the three charities, and the charity with the most votes wins the nomination for the quarter.
Paul was a longstanding member of Underground of Good. For this quarter, the theme is "In Memory of Paul Rathbun." We have selected three organizations that were near and dear to him that will be pitched for members to vote on. For this quarter, we have nominated:
Ele's Place - a healing center for grieving children and teens
Friends of the Lansing Regional Trails - working to promote a safe, clean and thoughtfully-expanded regional trail system
Allen Neighborhood Center - a pioneer in health education and outreach, housing improvement, food security and nutrition education, youth development, commercial corridor revitalization and social capital building.
If you have the means, Underground of Good is always looking for more members committed to doing good for their community. For more information, check out their website. If you would like to attend this quarters meeting and are interested in joining, join us at The Graduate bar in East Lansing on October 12th at 5:30 p.m.