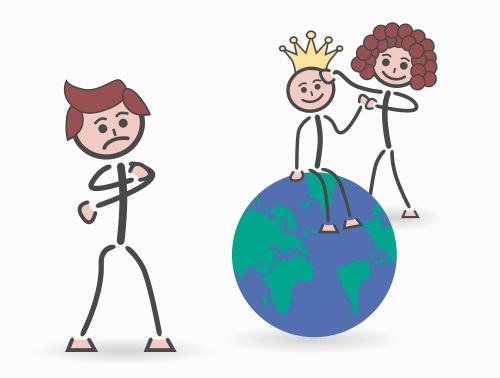 For the parent of a young adult who is ready to declare independence – and make the move out of the family home - times are particularly trying. We are left shaken from the economic fallout of the pandemic, fearful of our loved one's long-term sustainability on their own and continually searching for effective ways to cut costs and consolidate bills. Therefore, it might seem financially logical and reasonable by offering to keep our kids on things such as our cell phone plans and automobile insurance after they move out to help them save money. Unfortunately, when it comes to automobile insurance, keeping your adult child insured on your own policy is doing more harm than good.
As a licensed independent insurance agent and trusted advisor, we frequently have clients contact us about their adult child who just graduated from college, is trying to land their dream job and has just purchased or rented their first home. To help them make ends meet, the parents want to continue to insure the child's vehicle for a period of time to help reduce costs until they are more financially stable. In theory this seems like a practical way to help, but in reality, it opens your child up to significant gaps in critical coverage.
It is important to remember that an auto insurance policy is a contract between you and the insurance company. This contract is designed to protect you against financial loss in the event of an accident. This contract is enforced by very specific state laws and regulations. In July of 2020, new automobile insurance laws were established in what is commonly referred to as No Fault Auto Reform. No Fault Auto Reform changed the parameters of who is eligible for coverage under your policy and under what circumstances. Assuming someone has the coverage they need, because they are driving a vehicle listed on your policy declarations page, can be a very costly mistake.
When it comes to medical coverage afforded by your automobile insurance policy (Personal Injury Protection) your contract is only obligated to cover you and your resident relatives under the current law. As soon as your adult child establishes other residency, they are no longer considered a resident relative and are therefore excluded from the protection of your coverage, regardless of whether they are listed on your policy or not.
This substantially broadens you and your child's exposure to significant out of pocket expense in the event of an accident resulting in injury. Whereas you might have unlimited medical coverage on your policy, the most your non-resident child will be entitled to is capped at $250,000. Anything above that amount becomes personal responsibility. The best option to ensure adequate coverage is to have your child purchase an insurance policy in their own name with the desired amount of medical coverage needed to protect them and their specific exposure. As an independent agent, we have multiple carriers and coverage options at our disposal to personally tailor your package to provide you with the best coverage at competitive prices.