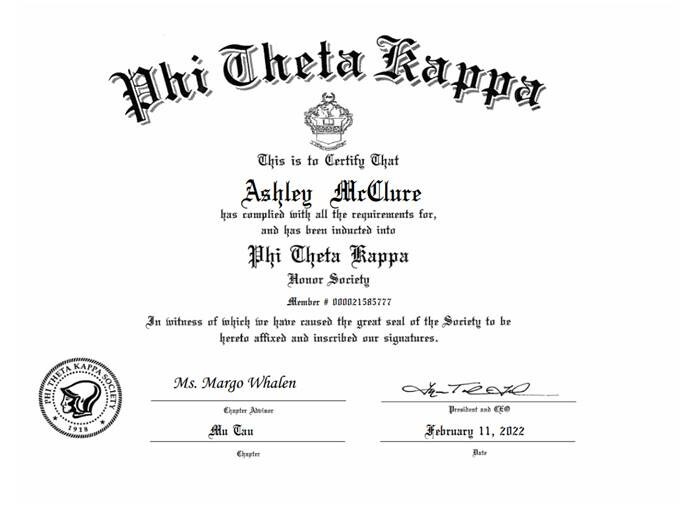 At The Rathbun Agency, we are fierce advocates for continuing education. And that extends beyond just our team members who work directly in insurance sales or service.
Our bookkeeper, Ashley McClure is currently pursuing her Certificate of Achievement in bookkeeping from Lansing Community College. Once completed, Ashley plans on continuing her studies by obtaining her Associates degree in accounting.
After her last semester, Ashley received an invitation to join Phi Theta Kappa - the official honor society for two-year college in the United States! We see Ashley's hard work and dedication each and every day at the Agency and it is no surprise to us that she is excelling in her studies as well.
Congratulations, Ashley, and thank you so much for your committment to pursuing excellence. Keep up the good work!