The Rathbun Agency is proud to share David Finkbeiner and Jennifer Bates recent graduation from the Total Quality Agency (TQA) program. David and Jennifer spent 10 months and many hours completing this intensive program to ensure the Rathbun Agency continues to meet the needs of our customers.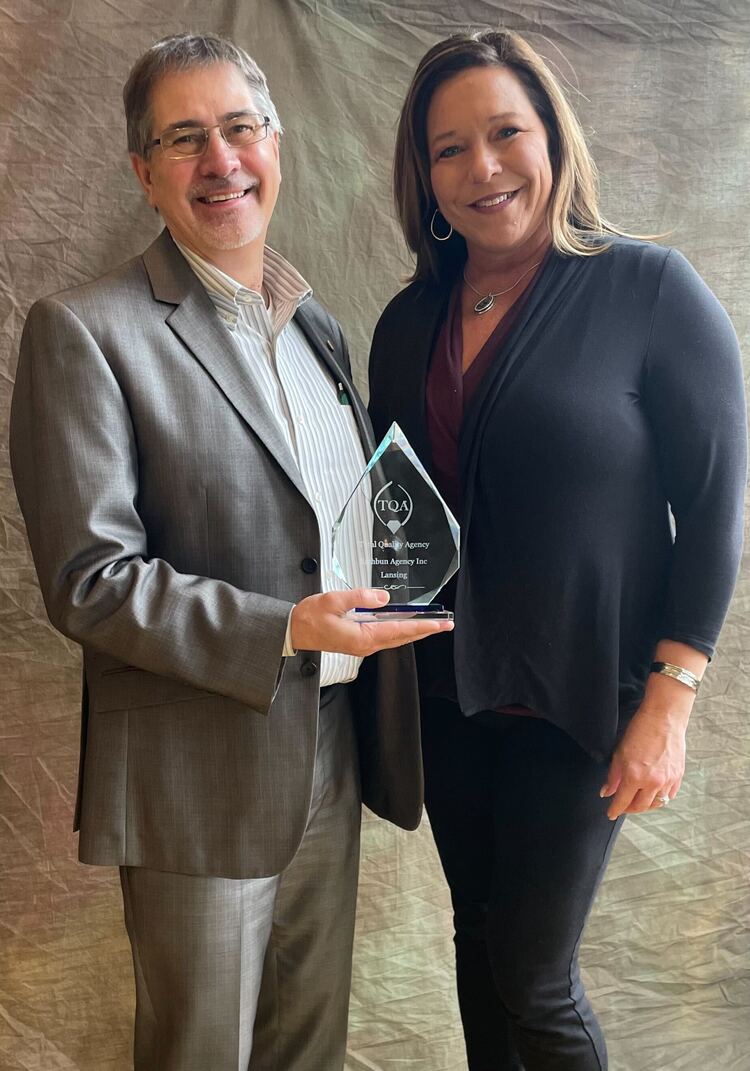 Agencies with staff who hold the TQA designation are more likely to experience positive business growth, operate their agencies more efficiently and effectively, and develop successful perpetuation plans. This amazing accomplishment is just one more step in our journey towards helping you find the right combination of tailored, personalized insurance coverage at just the right price to fit your needs.
Join me in congratulating David and Jennifer on this excellent accomplishment!