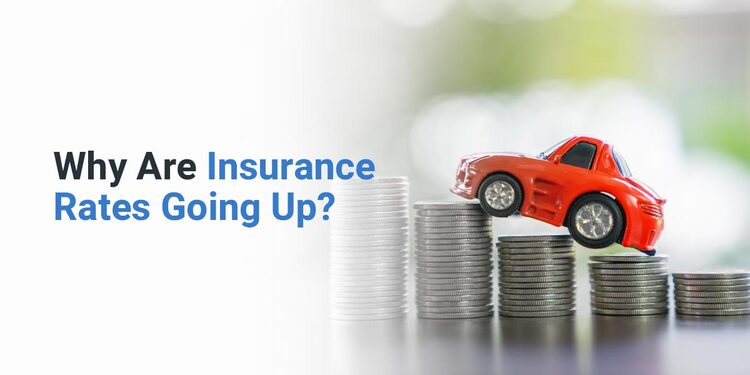 If you received your home or auto insurance renewal and are wondering why your premium has increased yet you've had zero claims - you're not alone! From gas, to groceries, to insurance, prices are going up as the U.S. reaches inflation levels never seen before.

While components of your insurance premium are very personalized for your unique situation many factors that influence your premium are simply outside your control. Part of this fluctuation has to do with inflation or in other terms, how the economy is doing overall. After 65 years in business, we've seen insurance rates increase and decrease over time.

While it's impossible for us to point to one single reason for inflation, a few reasons your insurance premiums are increasing at historic rates are outlined below:
Rising labor costs
Higher material costs due to supply chain shortages
Workforce shortages
Higher prices for used and new cars
Higher prices for homes
Increased repair costs
More severe and frequent weather events resulting in more claims
Insurance company rate increases due to substantial losses in 2022
Call your account managers today to review your current coverages and consider:
Increasing coverage to avoid potential gaps caused by the current market
Any renovations you made this past year that could impact your policy
Reviewing current deductible limits
Available policy discounts
Bundling your home, auto, and other coverage for better pricing
Give us a call at 517-482-1316 and one of our amazing team members would be more than happy to assist you in reviewing your current insurance policies and planning for your upcoming renewal!