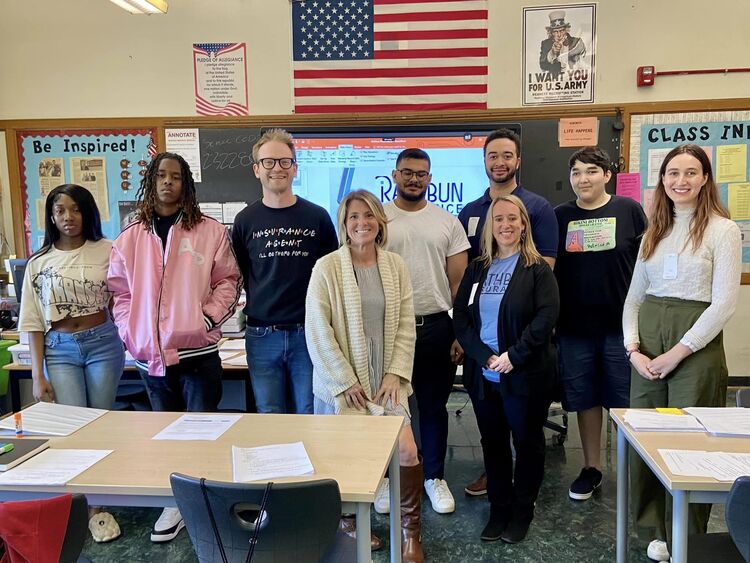 At Rathbun Insurance, we firmly believe in the power of mentorship and the positive impact it can have on shaping young minds. Recently, our President, Ben Rathbun, along with producers Heather Kim and Darren Bardell and our friend Jason Allen with AAA Insurance had the incredible opportunity to spend two days at J.W. Sexton High School for their mentorship day. These two days were filled with valuable conversations, as we shared our knowledge and experiences in the insurance industry, aiming to inspire and guide the students towards rewarding careers. We consider it a privilege to engage with young individuals and showcase the vast opportunities within our industry.
As passionate advocates for the insurance industry, we jump at every chance to discuss the multitude of careers it offers. Throughout our time at J.W.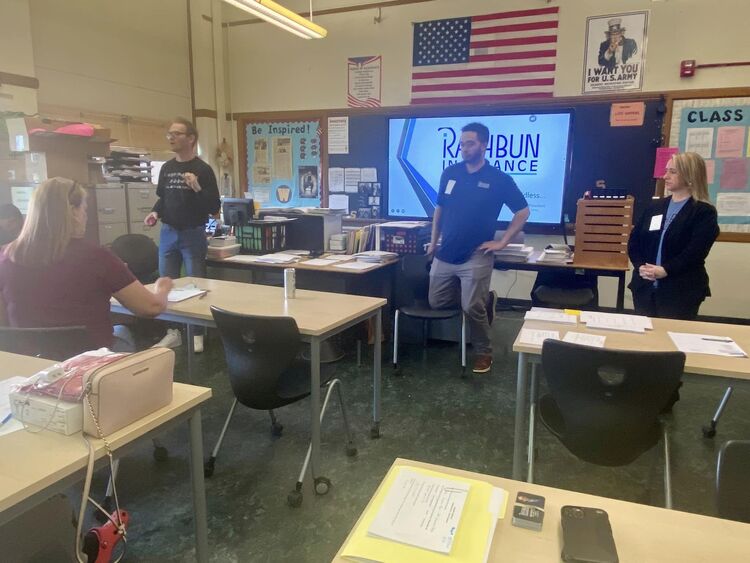 Sexton High School, we had the privilege of interacting with enthusiastic students and shedding light on the diverse range of roles available in the insurance sector. From sales and claims management to risk assessment and business operations, we highlighted the abundance of career paths that await them. Our goal was to spark their curiosity, encouraging them to explore this industry and consider it as a viable option for their future endeavors.
Engaging with the students at J.W. Sexton High School allowed us to emphasize the importance of self-belief and personal growth. We shared our own journeys, highlighting the challenges we faced and the determination required to overcome them. By sharing our experiences, we aimed to instill confidence in the students, showing them that they too can achieve their dreams with hard work, perseverance, and a passion for learning.
One of our core beliefs at Rathbun Insurance is that there is a place for everyone in the insurance industry. We emphasized this sentiment during our time at J.W. Sexton High School, encouraging students to embrace their unique skills, talents, and interests. Whether their strengths lie in analytical thinking, problem-solving, creativity, or communication, the insurance industry offers diverse opportunities that can align with their individual strengths and passions. We wanted to ensure that the students understood that their talents could find a home within our industry.
Our experience at J.W. Sexton High School's mentorship day was truly inspiring and rewarding. Rathbun Insurance is proud to invest in the next generation, empowering them to explore their potential and find their place in the insurance industry. Together, we can build a brighter future for all.