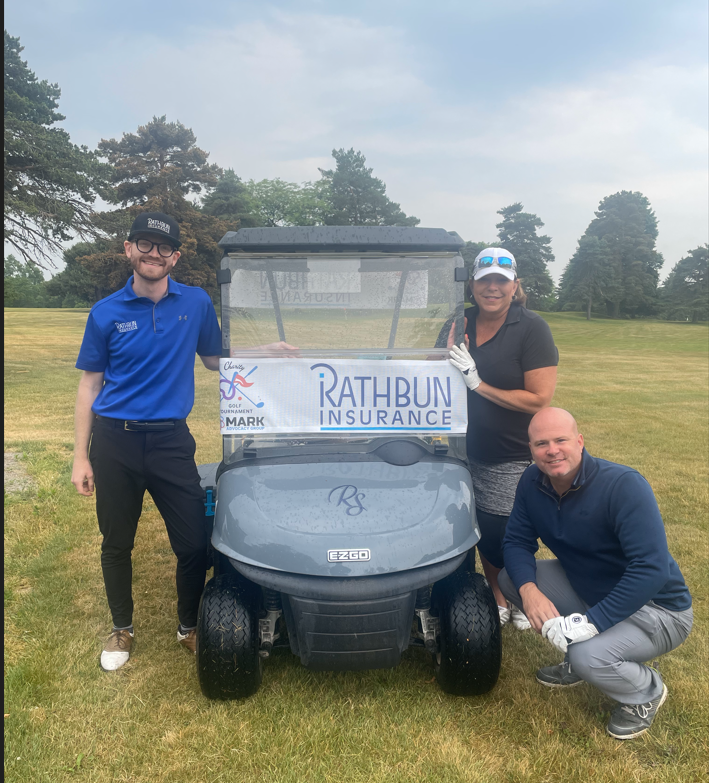 At Rathbun Insurance, we continue to prioritize finding ways to make positive impact in our community. We believe in empowering individuals to take control of their healthcare journey and ensuring that their voices are heard. That's why we are proud to share our recent participation in the 1st Annual Charity Golf Tournament, organized by MARK Advocacy Group, a remarkable organization dedicated to assisting those with Kidney Disease and educating them about their healthcare options. Join us as we pay tribute to the memory of Mark Weaver, a fighter who inspired us all.

Mark Weaver was not only a warrior in the face of his health issues, but he was also a compassionate advocate for others facing similar challenges. Unfortunately, Mark's battle with kidney disease led him down a path of additional health complications and even addiction to pain medication, all due to the negligence he experienced within the traditional healthcare system. Despite his resilience, Mark often felt his voice went unheard, and his opinions were dismissed.
The 1st Annual Charity Golf Tournament is the inaugural event organized by the MARK Advocacy Group which aimed to raise funds to assist individuals affected by kidney disease and educate them on their healthcare options. By participating in this event, we were able to support those in need, ensuring they have access to the resources and information necessary to make informed decisions about their health.

In addition to supporting their event, Rathbun Insurance President, Ben Rathbun, and Vice President of Operations, Jennifer Bates, engaged in a friendly game of golf. Their participation underscores our agency's commitment to supporting the cause and raising awareness about kidney disease and healthcare options. By coming together as a community, we can make a difference and ensure that no one feels silenced in their journey toward better health.
At Rathbun Insurance, we are proud to stand alongside the M.A.R.K Advocacy Group as they strive to make a meaningful impact on the lives of those affected by kidney disease. Through the 1st Annual Charity Golf Tournament, we hope to raise awareness, funds, and support for individuals facing this challenging condition. Remember, it is up to each one of us to decide what defeats us. Together, let's ensure that no voice goes unheard, and every individual receives the care and support they deserve.