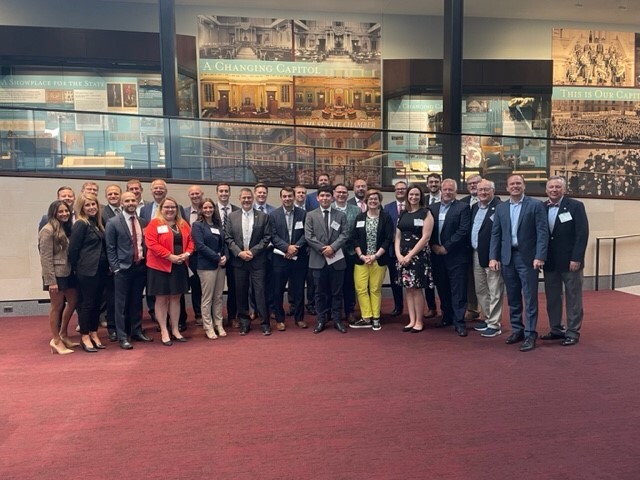 As part of our dedication to providing exceptional service and staying informed about the latest developments in the insurance industry, we recently attended the Big I Michigan Legislative Day at the State of Michigan Capitol Building. This event provided an invaluable opportunity for us to meet with key legislative staff and discuss important issues affecting our customers. We were honored to have one of our our owners, David Finkbeiner, and intern, Miguel Solis, represent Rathbun Insurance during this impactful day.

The Big I Michigan Legislative Day brought together insurance professionals from across the state to engage with legislators and advocate for the needs of the industry and its customers. David and Miguel had the privilege of meeting with staff members from the offices of Senator Sarah Anthony and Representative Kara Hope. These dedicated individuals are at the forefront of shaping legislation that impacts insurance policies and regulations.
During the meetings, David and Miguel had the opportunity to discuss a range of important issues affecting our customers. These conversations were essential in conveying the real-life impact of policies and regulations on the individuals and businesses we serve. By engaging in meaningful discussions and sharing real-world experiences, our team aimed to foster understanding and build strong relationships with the legislative staff. We believe that open lines of communication and collaboration between the insurance industry and lawmakers are vital in creating a fair and effective regulatory environment that benefits all stakeholders.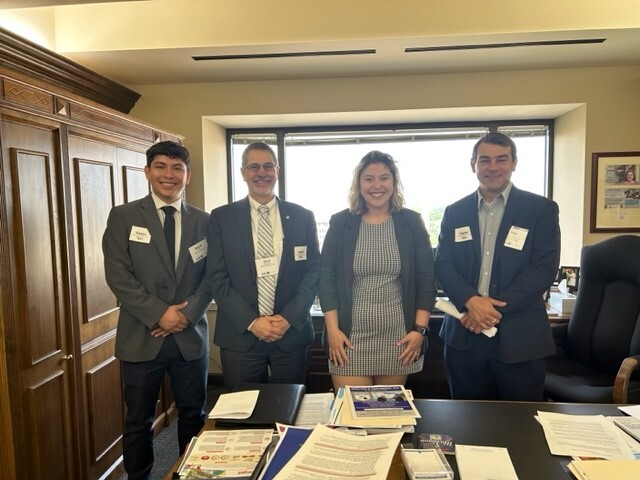 Participating in events like the Big I Michigan Legislative Day allows us to stay ahead of the curve, ensuring that our customers' interests are well-represented in the policy-making process. We are proud of David and Miguel for their active involvement and dedication to advancing the concerns of our clients.

At Rathbun Insurance, we understand that being part of the legislative conversation is crucial in providing our customers with the best possible insurance solutions. By engaging with lawmakers and building relationships with key stakeholders, we can better serve our customers and contribute to a thriving insurance industry. We look forward to continuing our advocacy efforts and keeping our customers informed about the latest developments that impact their insurance needs.