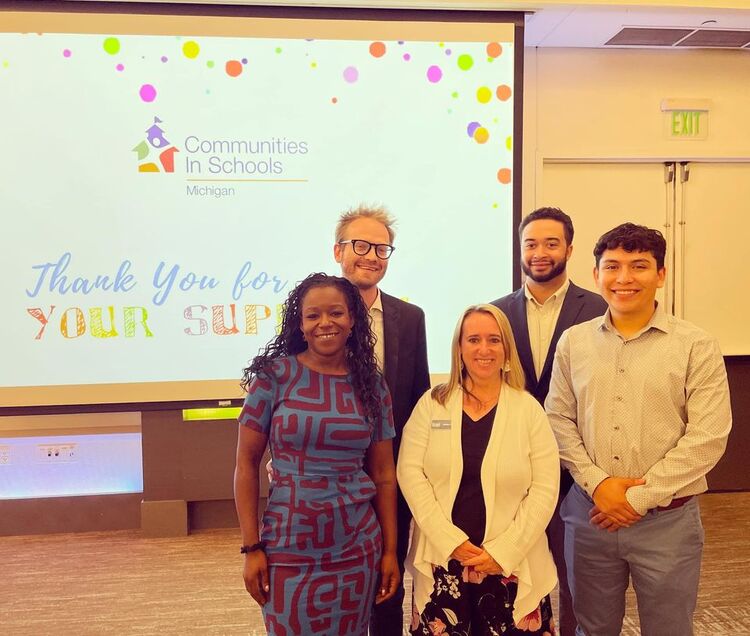 We are delighted to announce our partnership with Communities in Schools (CIS) in Michigan in support of their 2023 Leadership in Education dinner. Rathbun Insurance understands the crucial role that education plays in shaping the future of our communities and are proud to support CIS and their mission in ensuring that all students have access to the resources and support they need to succeed.
Communities in Schools in Michigan's mission is to surround students with a community of support, empowering them to stay in school and achieve in life. Communities In Schools of Michigan believes relationships are the cornerstone to unlocking a student's potential. They plan to succeed by including in their strategies, ingraining in their culture, and reflecting in their behaviors, anti-racist principles and practices of diversity, equity and inclusion. As a result, CIS breaks down immediate and systemic barriers to create and equitable outcomes that are sustainable.

The CIS Student Support Coordinator's work with volunteers, partners and the local community to provide students with the supports they need to succeed both inside and outside the classroom. By differentiating their supports, they are able to serve most students in a school and also focus attention on targeted students that have significant needs.
Rathbun Insurance, in collaboration with Communities in Schools (CIS) in Michigan, proudly supports heir 2023 Leadership in Education dinner. We commend the Communities in Schools in Michigan, the organizers, and the participants for their unwavering dedication to making a positive impact in the lives of individuals in our schools. Through partnership and community engagement, we can create a more inclusive and supportive environment for all students in Michigan.