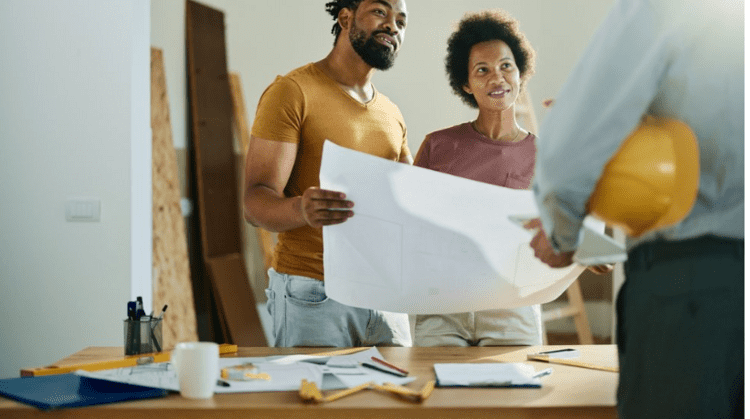 A home renovation can add value to your property and make it more livable. But before you hire a contractor, make sure you have the right insurance coverage in place. You may need to increase your homeowners insurance or purchase a builders risk policy.
Whether you're completely remodeling your house or simply updating a bathroom, you'll want to carefully weigh your options and costs. You also need to understand the insurance implications both during and after the project.
As you begin to talk to contractors, remember to protect your property and all that you've invested in your home. That includes thoroughly vetting the companies you hire and making sure your insurance policies and theirs are in order.
Here are a few tips to get you started:
Research the companies to see if they have had claims for faulty workmanship or other damages.
Ask your insurance agent what kind of insurance you and your contractors should have and how much.
Ask your contractors for proof of insurance, often called an insurance certificate. It should list their insurance company, their coverages and how much insurance they carry. You want to be sure there's enough liability insurance to cover a major disaster.
Clean up your home and yard so you are not found at fault for a serious injury or property damage.
Choose contractors who are bonded and insured
Home renovation is stressful enough without having to worry about a potential legal dispute or liability claim. That's why you should hire only reputable contractors who are licensed, bonded and insured.
Make sure they're bonded, which protects you if they fail to complete their contracted work. Also check that they carry workers' compensation and general liability insurance.
If a contractor isn't fully insured, you could be on the hook if a worker is hurt on the job or causes damage to someone's property. Worst case, you might be sued for injuries or damages. If you're using an architect or licensed engineer, they should also carry professional liability insurance to cover errors and omissions in their design work.
Insurance you need to protect your home
Your homeowners policy affords some liability protection when you have contractors in your home, but you may need additional insurance. An insurance professional can help get the coverage you need. They'll determine if you need to adjust your policy limits to reflect the increased value of your home.
Be sure your coverage is up to date before you start your renovation so you're fully insured when the project gets underway.
Here are some other forms of insurance you may need, depending on the extent of your renovation:
Builders risk insurance covers a project while it's under construction. It insures materials, supplies and equipment stored on the job site, and covers perils such as fires, lightning, wind damage, explosions, burst pipes, vandalism and theft. There are builders risk policies written specifically to cover renovations. If you're planning to rent your property after it's completed, consider a loss-of-rental-income endorsement to cover any delays in construction.
Vacant building insurance protects against losses from damage to your property that occur while your home is unoccupied. Most homeowners policies won't cover buildings that are vacant for more than 30 or 60 days. Vacant building insurance can also cover vacancies in rental properties.
Flood insurance pays for water damage from flooding not covered by your homeowners policy. You must purchase it separately, usually through the National Flood Insurance Program. If you live in an area prone to flooding, you should definitely consider it, especially if you're remodeling your basement or adding on to your house.
Water backup insurance covers damages from a sewer line, drain or sump discharging water into your house.
Additional homeowners insurance can cover items such as detached buildings, driveways, decks, patios, swimming pools and hot tubs.
Renovating your home can improve your lifestyle. But before you start, make sure you've protected your investment. Talk to your Rathbun Insurance producer today about any additional coverage your home may need.