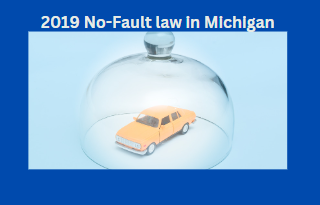 Today, we bring you an important update regarding the 2019 No-Fault law in Michigan. The long-awaited decision from the Michigan Supreme Court has been released, and it directly impacts the reimbursement limits for those injured prior to the law change.
Back in 2019, the state of Michigan implemented significant changes to its No-Fault law. Among these changes were two critical limitations:

The law limited reimbursement for family-provided attendant care to 56 hours per week.
It capped a healthcare provider's reimbursement for services not covered by Medicare to 55% of the fees charged.
In a 5-2 decision, the Michigan Supreme Court has ruled that these reimbursement limits and changes do not apply retroactively to individuals who were injured and receiving benefits before the 2019 law change. This means that if you were injured before the implementation of the 2019 No-Fault law, the new fee-schedule and attendant care limits will not be applied to your benefits.

For those interested in diving deeper into the details of this ruling, you can access the full Michigan Supreme Court Opinion on the case by visiting: Andary v USAA Casualty Insurance Company.

The Supreme Court's decision has provided clarity on the matter, but it's essential to remain vigilant about any potential changes that might arise in the future. We anticipate that the Michigan Legislature will review the 2019 No-Fault law during their fall session. Should any modifications or amendments be made, we will keep you informed and up-to-date on the developments.

As always, at Rathbun Insurance, we are committed to providing you with the most accurate and relevant information to ensure you understand your insurance coverage and rights. We will continue to monitor any legislative changes and court rulings that could affect your benefits and keep you informed through various channels, including blog posts like this one.
If you have any questions or concerns regarding the recent Supreme Court decision or your insurance coverage, please don't hesitate to reach out to us.