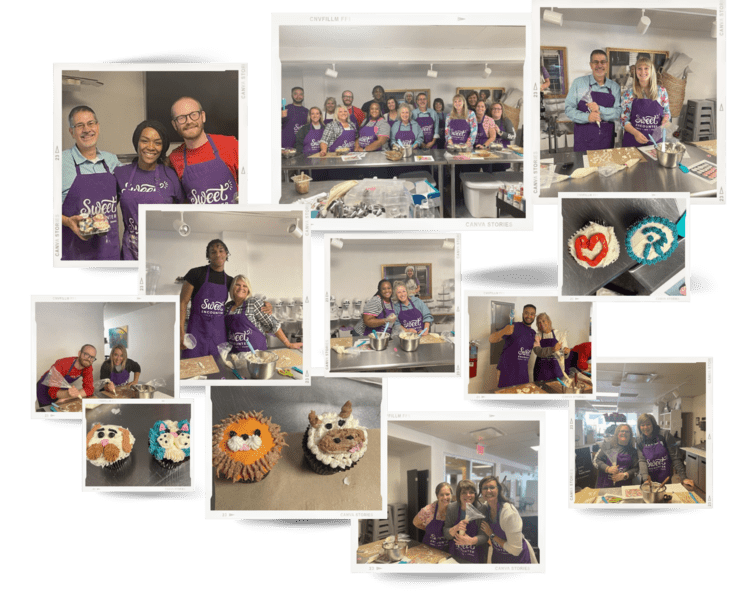 In today's dynamic business landscape, success depends not only on individual talents but also on a cohesive team that collaborates effectively, capitalizes on strengths, and achieves shared objectives. At Rathbun Insurance, we recognize the importance of fostering teamwork, which is why we closed early on a Friday to host a team-building event that left our staff energized and inspired.

To kick off our team-building day, we headed over to Sweet Encounter Bakery & Cafe. Nikki and her team planned a wonderful event that combined sweetness and creativity for an afternoon of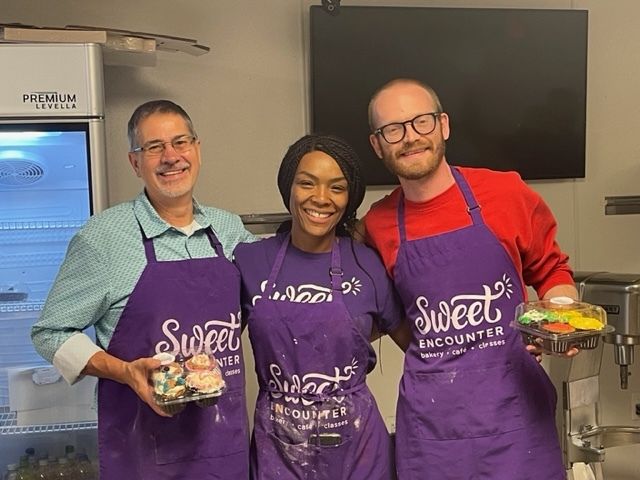 cupcake decorating. Our staff was divided into teams, and the friendly competition began. Each team was tasked with decorating a set of cupcakes, and the results were nothing short of impressive.
And the Winners Are...
After a hilarious and fun session of cupcake decorating, it was time to reveal the winners. The judging criteria were based on creativity, aesthetics, and teamwork. As each team presented their cupcakes, it was evident that everyone had a blast. In the end, Ashley and Jen emerged victorious with their adorable lion and cow cupcakes. Their creations not only looked amazing but also showcased some great collaboration and imagination.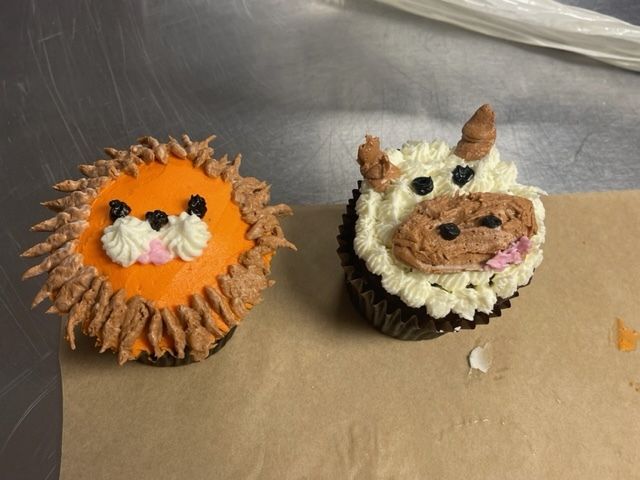 We then strolled over to Midtown Brewing Company to share a cheers to our fantastic team. This was a moment to unwind, relax, and bond outside the confines of the office. As we raised our glasses, we reflected on the importance of such team-building activities. It was not just about decorating cupcakes or winning a competition; it was about building relationships, fostering a sense of unity, and appreciating the unique strengths each team member brings to the table.
At Rathbun Insurance, we understand that a strong team is the cornerstone of our success. Our team-building extravaganza, filled with cupcakes, creativity, and camaraderie, was a reminder of the value of coming together to celebrate our shared journey.

We want to extend our heartfelt thanks to Nikki of Sweet Encounter Bakery & Cafe and Midtown Brewing Company for making our day truly special. The memories we created during this event will continue to strengthen our team as we work together to serve our clients with dedication and enthusiasm.
As we return to our daily tasks and responsibilities, we carry with us the sweet taste of victory, the joy of togetherness, and a deeper appreciation for the Rathbun Insurance team. Here's to more successful endeavors and more team-building adventures in the future!