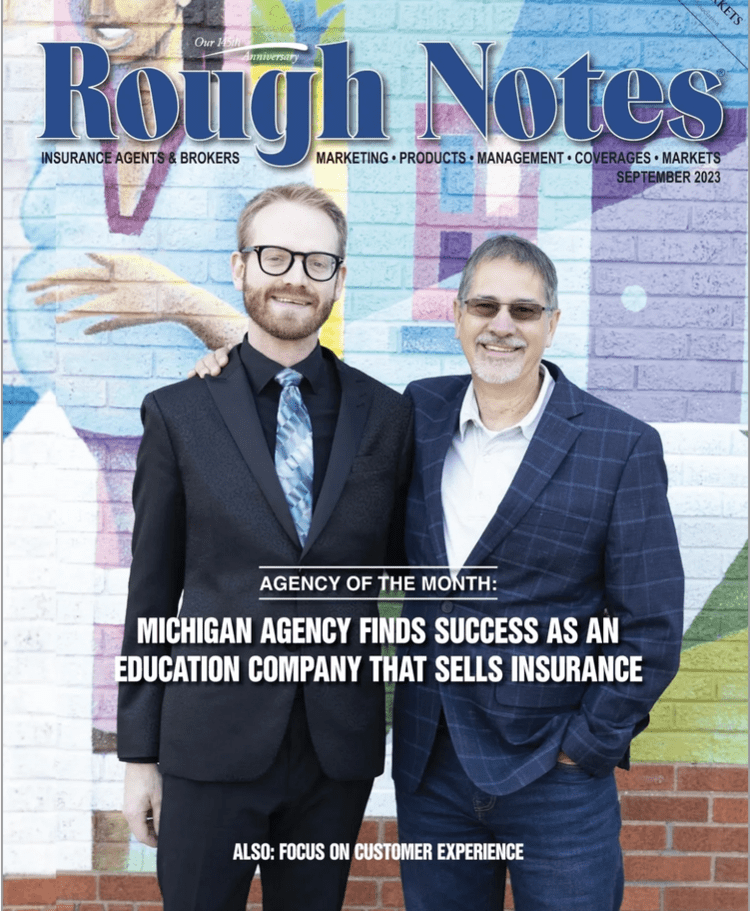 We're thrilled to share some exciting news with our Rathbun Insurance community! Rathbun Insurance had the incredible honor of being featured in and on the cover of the September edition of Rough Notes Magazine. It's an achievement that we're incredibly proud of, and we couldn't wait to share the good news with all of you.
For those of you who may not be familiar with Rough Notes Magazine, let us fill you in. Rough Notes Magazine is a respected publication in the insurance industry, known for showcasing the stories and successes of insurance agencies across the country. It's a platform that recognizes excellence and innovation within the insurance sector, and we're absolutely thrilled to have caught their attention.

The article in Rough Notes Magazine delves into the Rathbun Insurance story, shedding light on our unwavering dedication to delivering exceptional insurance solutions and personalized service to our clients. It explores our long history in the community, our commitment to education, the significant milestones we've reached, and the exceptional team behind our success.

We're excited to share this feature with you, our loyal readers. To read the full article and get an inside look at Rathbun Insurance's story, simply follow this link to the September edition of Rough Notes Magazine.

We want to take a moment to express our gratitude to all of our clients, partners, and team members who have supported us on this journey. It's your trust and collaboration that have helped us reach this awesome milestone.
At Rathbun Insurance, we're committed to continuous improvement and providing the best insurance solutions possible. Being featured in Rough Notes Magazine only motivates us to strive for even greater heights in the future.
Thank you for being a part of our journey, and we hope you enjoy reading the article in Rough Notes Magazine as much as we enjoyed being a part of it. Stay tuned for more exciting developments from Rathbun Insurance!