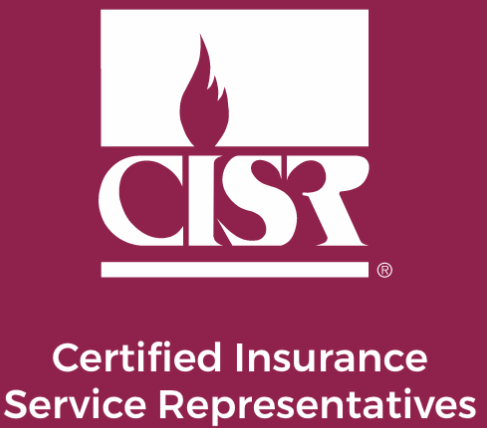 At Rathbun Insurance, we're dedicated to providing our clients with the highest level of service and expertise. One way we achieve this is by ensuring that our team includes professionals with esteemed designations like Certified Insurance Service Representative (CISR) and Certified Insurance Service Representative - Elite (CISR-Elite). In this blog post, we want to educate our clients on the significance of these designations, what they mean, and, most importantly, what they mean for you.
Insurance transactions often feel like a puzzle, with countless pieces that need to fit together just right. That's where our CISR designees shine. They're not just insurance professionals; they're simplifiers.
Here's why CISR certification matters:

Expertise in Insurance: CISR designees possess a deep understanding of insurance policies, coverages, and regulations. When you work with a CISR, you're partnering with someone who knows the ins and outs of the insurance world, ensuring you get the right coverage for your needs.
Customer-Centric Focus: At Rathbun Insurance, we put our clients at the center of everything we do. CISR professionals are known for their exceptional customer service. They take the time to understand your unique insurance requirements and tailor solutions that provide you with confidence and peace of mind.
Simplifying Complexities: Insurance jargon and policies can be overwhelming. CISR designees excel at simplifying these complexities, making sure you fully understand your coverage and what to expect in various scenarios. No more deciphering complicated insurance documents; our CISRs have got you covered.
Empowering Clients: With a CISR by your side, you become an informed decision-maker. You'll have the knowledge and guidance you need to make choices that protect your assets and loved ones effectively. It's not just about insurance; it's about empowerment.
For those who seek nothing less than excellence in service, our CISR-Elite designees are your trusted partners. Here's why CISR-Elite professionals are exceptional:
Commitment to Excellence: CISR-Elite designees are committed to continuous learning and improvement. They go above and beyond to stay updated with the latest industry trends, ensuring

that you benefit from the most innovative and effective insurance solutions.
Unmatched Expertise: CISR-Elite professionals possess an advanced level of insurance knowledge. They are at the forefront of industry advancements, allowing them to provide you with cutting-edge solutions and strategies.
Elevated Customer Experience: When you choose Rathbun Insurance with CISR-Elite professionals, you're choosing a superior level of service. Our CISR-Elite team is dedicated to delivering exceptional customer experiences, ensuring your needs are met and exceeded.
Confidence and Trust: With a CISR-Elite on your side, you can have absolute confidence in your insurance choices. Their knowledge instills trust, knowing that you're receiving the best guidance available in the industry.
In conclusion, at Rathbun Insurance, we believe in going the extra mile to serve our clients better. The presence of CISR and CISR-Elite professionals on our team reflects our commitment to excellence, knowledge, and customer satisfaction. When you work with us, you're not just getting insurance; you're getting a partnership built on expertise, trust, and empowerment. Choose Rathbun Insurance with confidence, knowing that we have amazing staff to guide you every step of the way.