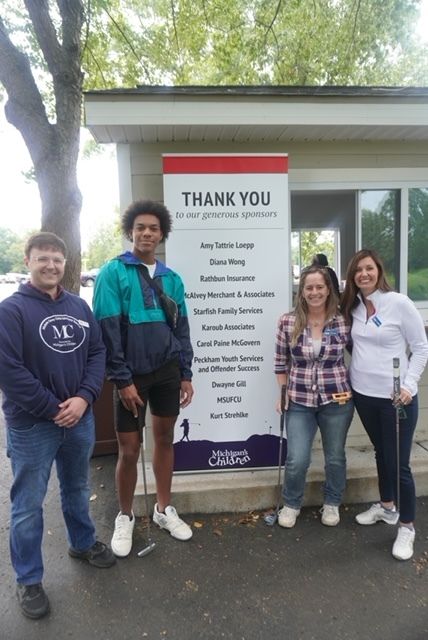 At Rathbun Insurance, we believe in the power of community and giving back. Since September 2015, we have been running our Quotes for a Cause giving campaign, a heartfelt initiative that allows us to collaborate with local non-profit organizations making a profound impact on our community. Each month, we select a different organization to support, and at the end of that month, we present them with a donation of $1,000. It's our way of making a positive difference and strengthening the bonds that tie us together.

For our September Quotes for a Cause, we are thrilled to stand alongside Michigan's Children in support of their "Fore the Win: Michigan's Children Mini-golf Classic" event which took place at the all-grass Little Hawk putt-putt course in Bath Township on September 13, 2023.
Why Michigan's Children?
Michigan's Children is a statewide nonprofit organization that tirelessly works to ensure that public policies are made in the best interest of children from cradle to career. Their mission revolves around influencing public policies that can reduce disparities in child outcomes, such as the academic achievement gap. This gap is often a result of economic hardships compounded by structural barriers.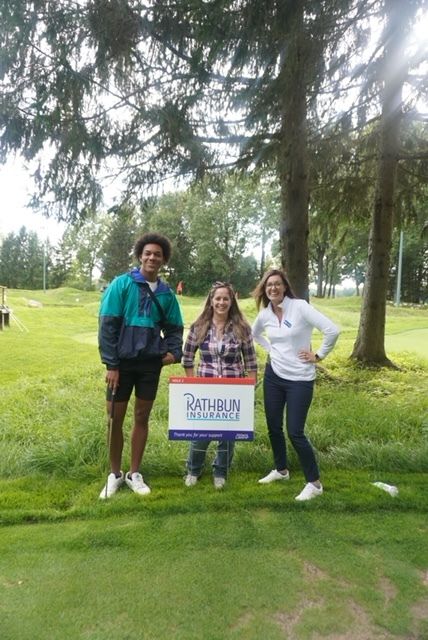 Michigan's Children has set core policy principles as the cornerstone of their work, including:
Closing Equity Gaps: Addressing disparities and ensuring all children have equal opportunities.
Growing Healthy Minds: Fostering mental and physical well-being in young minds.
Listening to Youth and Families: Recognizing the importance of input from those directly affected by policies.
Making Government Work: Advocating for efficient and effective government systems to serve children and families.
Supporting Professionals: Providing support and resources to professionals working with children.
Building on Progress: Continuously striving to improve and expand their impact.
Michigan's Children focuses on catalyzing support from elected and appointed public officials to prioritize the needs of children, youth, and families facing the most challenges in their lives. This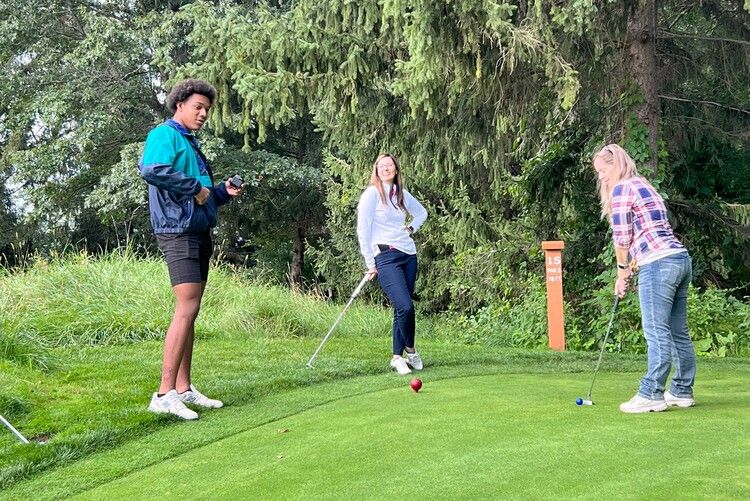 includes children of color, children from low-income families, and children served by the foster and juvenile justice systems. Their aim is to ensure that decision-making reflects these priorities and builds public will to influence public action.
Rathbun Insurance is proud to support Michigan's Children for the "Fore the Win: Michigan's Children Mini-golf Classic." We commend the organizers and participants for their dedication to making a positive impact in the lives of children in our state. In the spirit of this partnership, we're excited to share some pictures of Kenwon, Laura, and Kim, some of the Rathbun Insurance staff participating in the mini-golf classic. Through partnerships and community engagement, we can create a more inclusive and supportive environment for all children in Michigan. It is our privilege to stand alongside Michigan's Children as they continue their critical work of advocating for policies that prioritize the well-being of our state's youth.
We invite you to join us in supporting Michigan's Children and their mission to create a brighter future for all children in our state. Your involvement, no matter how small, can make a world of difference in the lives of our youngest generation.
Together, we can make a difference.