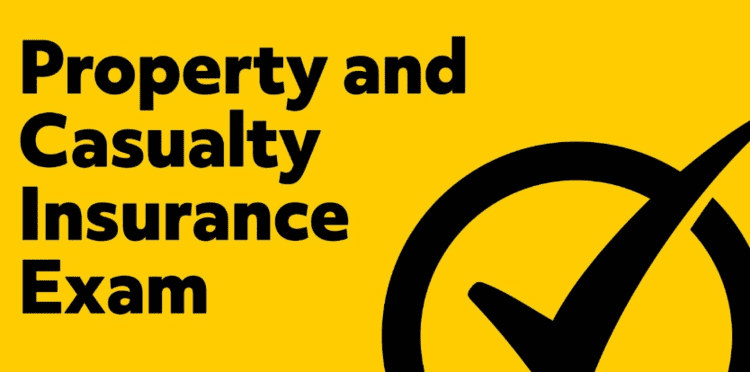 When it comes to insurance, trust and knowledge are crucial. At Rathbun Insurance, we take pride in providing our valued customers with the highest level of service and professionalism. One way we demonstrate our commitment to excellence is by having all client services staff members get licensed by the State of Michigan to sell, solicit, and negotiate Property and Casualty insruance products. In this blog post, we'll explore what this license entails and why you should care that someone on our staff holds this designation.

The State of Michigan Property and Casualty Producer License is a certification that authorizes individuals to sell, solicit, and negotiate property and casualty insurance products within the state of Michigan. Property and casualty insurance typically cover areas such as auto insurance, home insurance, business insurance, liability coverage, and more.
To obtain this license, insurance professionals must meet stringent requirements set by the Michigan Department of Insurance and Financial Services (DIFS). These requirements typically include:
Pre-Licensing Education: Applicants must complete a state-approved pre-licensing education course that covers essential insurance principles, laws, regulations, and ethical standards.
Passing the Licensing Exam: After completing the pre-licensing education, individuals must pass a comprehensive state examination to demonstrate their understanding of property and casualty insurance concepts and regulations.
Background Check: The state conducts a background check to ensure that applicants meet the moral and ethical standards required to hold this license.
Continuing Education: License holders are often required to complete ongoing continuing education courses to stay up-to-date with industry developments, regulations, and best practices.
Now that you know what a State of Michigan Property and Casualty Producer License entails, let's explore why this designation should matter to you as a customer of Rathbun Insurance:

Holding this license demonstrates a high level of expertise in property and casualty insurance. When you work with a team member who possesses this designation, you can trust that you are dealing with a knowledgeable professional who understands the complexities of insurance policies, coverages, and regulations.
The insurance industry is heavily regulated, and it's crucial to work with professionals who are licensed and compliant with state laws and regulations. A licensed producer ensures that your insurance transactions are in accordance with Michigan's legal requirements.
Professionals with a Property and Casualty Producer License can assess your unique insurance needs accurately. They can help you choose the right coverage options tailored to your circumstances, ensuring you are adequately protected without overpaying for unnecessary insurance.
License holders are bound by ethical standards and codes of conduct. They are committed to serving your best interests and providing honest and transparent advice throughout your insurance journey.
At Rathbun Insurance, we prioritize the professional development of our staff to provide you with exceptional service. The presence of team members with this license reflects our dedication to your financial security and peace of mind.
At Rathbun Insurance, we understand the importance of trust and expertise in the insurance industry. Our team members holding a State of Michigan Property and Casualty Producer License are a testament to our commitment to delivering the highest level of service and professionalism to our customers.

When you choose Rathbun Insurance as your insurance provider, you can rest assured that you are working with professionals who are not only licensed but also dedicated to your well-being. If you have any questions about our team's qualifications or would like to discuss your insurance needs, please don't hesitate to contact us. Your satisfaction and security are our top priorities, and we are here to assist you every step of the way.