December 5, 2014. A typical day for the Kuhnert family as Scott headed out to watch his son, Holden, play in a hockey game in Gladwin. One of his favorite pastimes was to watch his three son's sports games. He was an incredible man, devoted to his family and his work.
Turns out it was not a typical day. In the early morning, a police officer knocked on the door to inform the Kuhnert family that a drunk driver had killed Kristine's husband, their dad, on his way home. In complete shock, Kristine and her children began the painstaking process of grieving Scott's death.
As the reality of the situation began to resonate, Kristine was thankful she and Scott had invested in life insurance. A large percentage of Americans either have no life insurance or not enough, leaving their family's one catastrophe away from a financial crisis
"I am so grateful that Scott and I discussed our wishes. We often talked about challenging situations in our lives and I know he did not die with regrets. That brings me tremendous peace."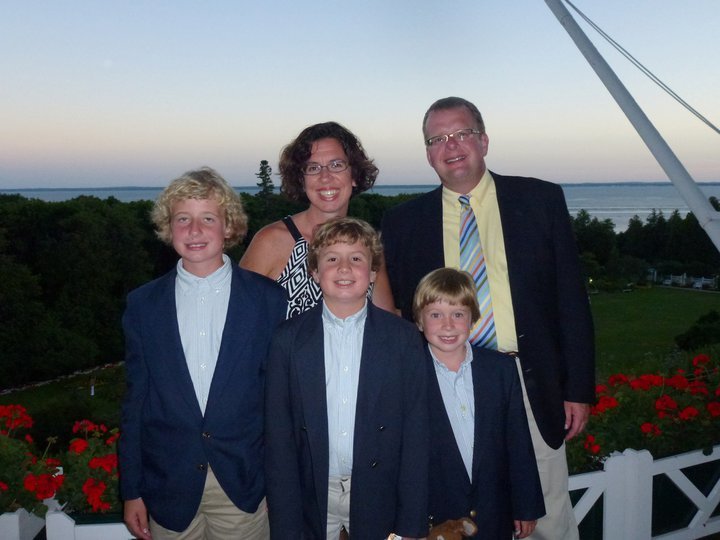 Scott was known for his integrity, and he would be proud to know he provided his family with a sense of security. His family was able to stay in the home they built 10 years ago. His family was able to pay for health insurance, as they would be losing insurance in less than 30 days. His most treasured accomplishments were always Kristine and their three sons, Holden, Maxwell and Quinn. And life insurance provided the Kuhnert family a sense of security throughout a time of immense grief and unknown.
"If you love someone, tell them", Kristine urges. "Put your phone down and talk. Make memories. They never wear out, they never need to be repurposed."
Curious about life insurance but never taken the time to review your options? Think life insurance is important, but too expensive or that it can wait? Now is the time to reassure your loved ones. While organizations like Ele's Place can help with the emotional devastation, proper planning on your part can eliminate the financial devastation that can ensue.
For assistance navigating your life insurance needs, our very own Pat Leyser is here to help. Pat is available to discuss the varying life insurance options and products we offer. Don't wait to create a personal plan, tailored to you and your family's specific needs. Let us help protect you and the ones you love.