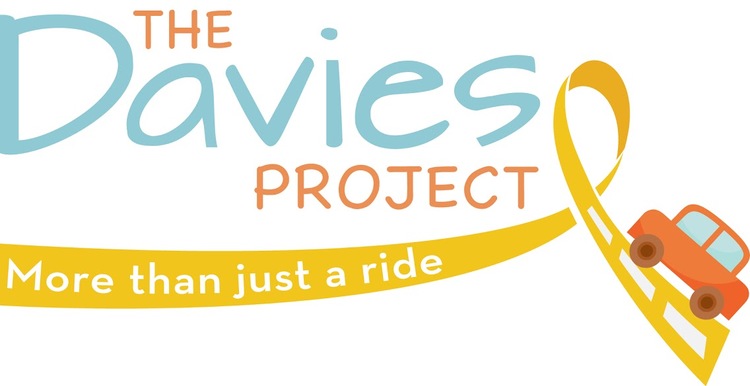 Striving to be a strong community partner, we partner with a different community organization each month through our Quotes for a Cause program. Our agency donates $5 per new business quote, regardless of whether or not the policy is actually purchased! We would like to expand their reach and give each month's organization some space to share their story!
The Davies Project provides free rides with volunteer drivers to medical appointments for children with a serious medical condition. In Greater Lansing, where 70% of the children who rely on the local subspecialty clinics are on Medicaid, 60% of these children miss their appointments because their families do not have reliable transportation. Dependable access to medical appointments helps doctors provide timely treatment, fulfills a crucial need in the community, and improves children's health outcomes. The Davies Project volunteer drivers understand how isolated families may feel when dealing with a health crisis. That empathy, plus the reliable transportation, provide a huge support for an overwhelmed family just trying to make it through each day.

In 2016, TDP drove their first seriously ill child to a medical appointment in Lansing. Since then, they have driven children to hundreds of appointments. Additionally, to promote health from the beginning, they started driving pregnant women to prenatal appointments and parents to the NICU to bond with their babies.
Maria is a local mom who recently benefited from The Davies Project. Maria's baby, Sophia, was born at 24 weeks and while she's not in the NICU anymore, she still has many appointments each week. Sophia is on oxygen, which Maria carries in a bag in addition to the diaper bag. To take the bus, especially in the winter, with a baby in fragile health is not a good idea. Plus, eye drops have to be administered every four hours. There's no way Maria can work a job to care for the baby, and her special needs son, making it even more critical that her husband take the car to work. Having reliable transportation with an empathetic driver provides a little relief.