Striving to be a strong community partner, we partner with a different community organization each month through our Quotes for a Cause program. Our agency donates $5 per new business quote, regardless of whether or not the policy is actually purchased! We would like to expand their reach and give each month's organization some space to share their story!
This month, we are partnering with the Center for Financial Health. They work to inspire a lifelong commitment to financial wellness by providing tools and resources for people to make empowered decisions about money and housing. As a nonprofit, the Center provides housing counseling and education, as well as financial coaching to raise awareness about financial wellness and sustainable housing. The Center, established in 2007, is led by Executive Director, Denise Keiser who serves as WLNS-6 Lansing TV's money expert.
Next month, the Center for Financial Health will be hosting their first ever House Party: Ask the Experts About Home Buying event at Lansing Brewing Company. This event offers an informal presentation on the home buying process and role of key players like housing counselors, real estate agents, lenders, and others. Take away valuable information including:
• Three strategies that improve the chances of getting your purchase offer accepted in today's tough real estate market.
• Understand the home buying timeline and role of key players like housing counselors, real estate agents, lenders, insurance agents, appraisers, home inspectors, title, and title officers.
• How to qualify for a home loan with little or no down payment.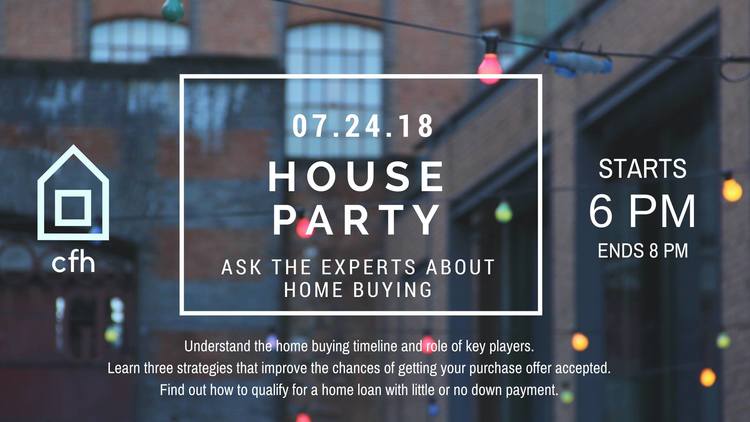 Even if you're not ready to purchase a new home today, attending this free event is your first step towards achieving your dream of homeownership. Seating is limited so reserve your seat.