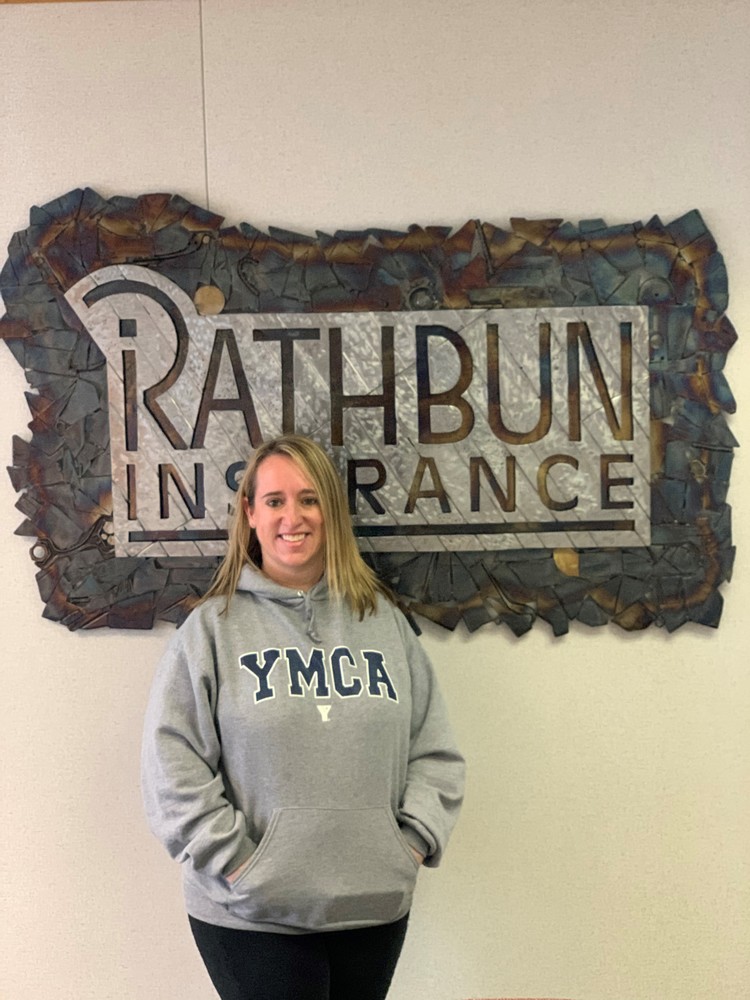 Congratulations to Customer Service Representative Heather Kim for being named the new Board Chair of the YMCA of Metropolitan Lansing. The Y of Metro Lansing envelopes all four Lansing area branches as well as Mystic Lake Camp.
Heather has been involved with the YMCA for over a decade and previously chaired their Christian Emphasis Committee for several years. We are so proud to support Heather as she leads the YMCA of Metro Lansing throughout the next year.
And what exactly will the YMCA be focusing on during the next twelve months?
The YMCA's Feeding program
The Y partnered with Sodexo Magic to use their 54-passenger bus - that has been renovated - into a mobile kitchen to deliver food to areas in our community that are considered low income and high-risk areas.
They have been out in the community M-F of every week since March 16, 2020 resulting in over 284,000 meals being provided!
The YMCA currently has 6 sites that they visit daily and are looking to grow to 10 for the summer.
With a very generous donation from PNC, the YMCA has been able to not only feed kids, but the adults that also live in the household. We know where there is a hungry child, there are always hungry adults.
YMCA Day Camp and Overnight Camp
For summer of 2021 there will be four camp locations available: Westside Y, Parkwood Y, Oak Park Y and Camp PaWaPi. At the Parkwood Y, there will be grade school age offerings along with a camp for preschoolers in a program called Camp Hug-A-Bee.
Mystic Lake Camp will be open this summer! So far they have signed up campers for 140 children!
Day Care
The YMCA of Metro Lansing has two childcare programs, Oak Park Early Learning Center and Parkwood Pre-School.

Oak Park Early Learning Center currently has 26 kids enrolled and is growing every week! This center offers opportunity for kids 6 weeks to 5 years of age.

The Parkwood Pre-School program uses a Creative Curriculum to help foster a rich and stimulating environment for our kids to learn and thrive in.

Scholarships are available for families for both programs who need financial assistance.
Remote Learning
The YMCA has partnered with the Lansing School District to offer a remote learning opportunity for kids.
This program has 29 kids enrolled and the Y shares the role of the teachers by ensuring the kids are keeping up with their schoolwork, logged on during their class times, and fully engaged and learning to prevent learning loss.
For working parents, this program allows for kids not to fall behind academically while parents can go to work knowing thier kids are in a safe, educational environment where social and emotional support can be provided.
Community Programming and Partnerships
The Y has partnered with the Ingham County Health Department to provide an HIV Nutrition Program to their HIV patients.

This program is 12 sessions and covers everything from basic nutrition to eating for nutrients when you have HIV and everything in between!

This program is offered virtually to keep patients safe because they have a compromised immune system and, in a pandemic, keeping program participants safe is our number one priority.

This program also provides a bag of free produce when they attend class that they can pick up at the health department.

The Y offers several other programs addressing chronic diseases and have over 30 partners who actively partner to deliver these special programs to our community. The Y is working hard to bring those programs back as it is safe for our instructors, partners and participants.
Good luck, Heather, during your year at the helm! We are very proud to have you on our team.