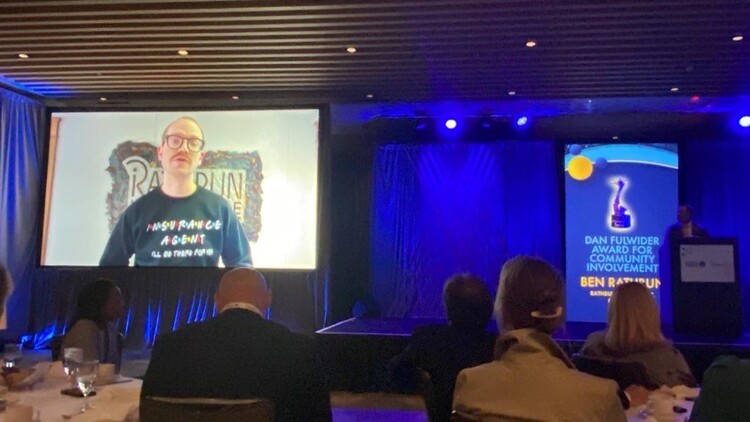 On Friday, Ben Rathbun and the agency received the 2021 Dan Fulwider Award for Community Involvement from our national association, Independent Insurance Agents and Brokers of America. The award is named in memory of Dan Fulwider, an avid philanthropist and former government affairs coordinator and membership liaison for the Independent Insurance Agents of Iowa. The award recognizes the Big "I" member who has gone above and beyond the call of service to truly make a lasting difference in their community over the past year.
We are honored to have received this recognition from our national association and proud to highlight the work we are doing in the community. As a result, we were given $3,000 to donate to the nonprofit of our choosing. Ben Rathbun selected the For Good Foundation, the nonprofit he launched after the passing of Paul Rathbun last August. This money will specifically be used to assist in diversifying the independent agency distribution channel.
We were unable to be in Washington D.C. to accept this award in person but were able to virtually give our remarks at the associations national legislative conference last week. Thank you to the Independent Agents and Brokers of America for this honor!