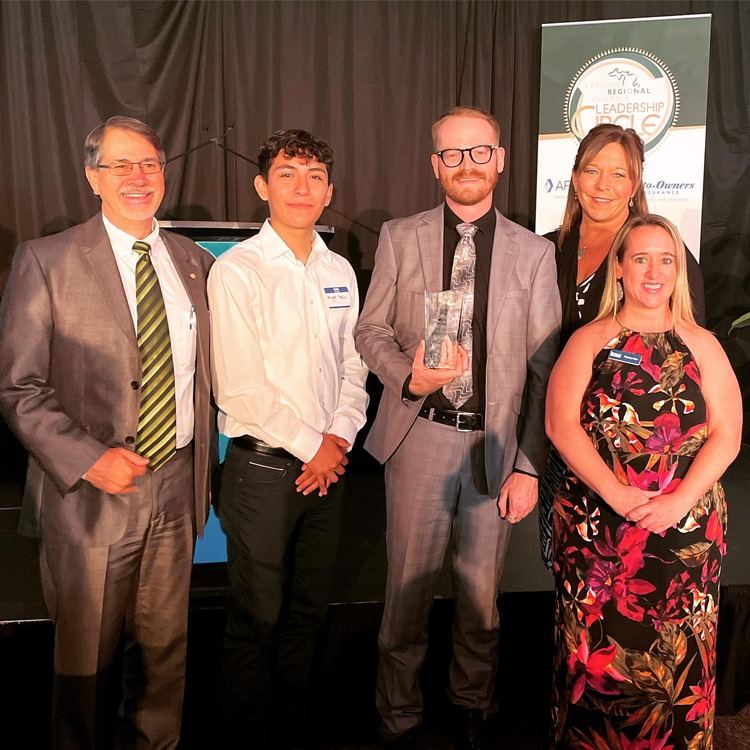 On Thursday, June 16th 2022, The Rathbun Agency was recognized by the Lansing Regional Chamber of Commerce as Ben Rathbun humbly accepted the 2021 Outstanding Small Business award. Presented at an annual dinner each year, the Outstanding Small Business Award honors a local small business that meets the criteria of stability, innovation, a commitment to community, perserverance and a commitment to diversity. This award has been presented to 40 businesses since 1982 and The Rathbun Agency is now a proud recipient.
"I am very blessed and grateful. The community is the backbone of everything we do at the Agency, "says President Ben Rathbun. "My father always said he wanted to go out and help the community where they are at. That was his mantra his entire life. Even though we are winning this award now, a lot of this is because of the foundation my grandfather laid and my father continued to lay for his 39 years with the Agency. This is a culmination of three generations of community work."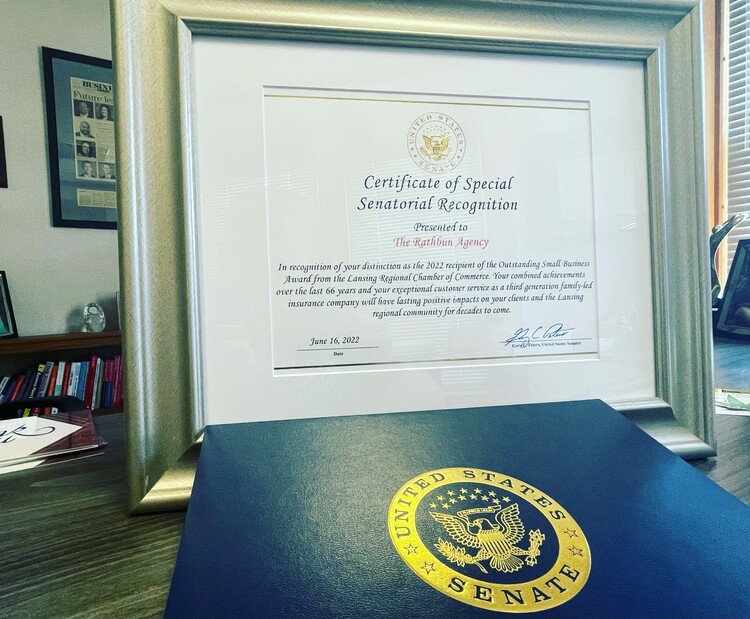 The Rathbun Agency is involved in many community organizations. Ben Rathbun has been actively involved as a Support Group Facilitator at Ele's Place-Capital Region and has joined the Ele's Place Board. He is also active in recruiting the next generation of agents and account managers, frequently speaking at local high schools and college risk management programs. Rathbun and all of the employees at the Agency have been involved on local boards and support many worthwhile organizations and projects in the community including: Underground of the Good, Lansing Rotary, Dewitt Sunrise Rotary, South Lansing Business Association, Lansing YMCA, National African American Insurance Association and many others.
Thank you to the Lansing Regional Chamber of Commerce and the many valued clients of The Rathbun Agency. We also thank U.S. Senator Gary Peters for the Certificate of Special Senatorial Recognition. Serving our clients and our community for 66 years has been both an honor and a pleasure!