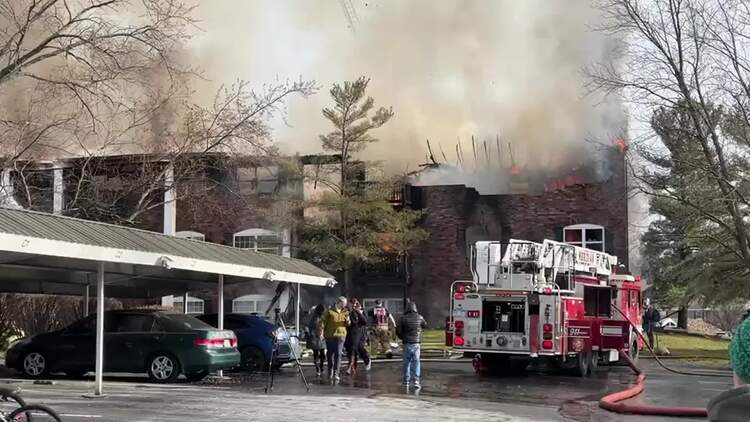 In December 2022, there was a devastating fire at Knob Hill Apartments in Okemos where two buildings were a total loss. Many of our neighbors and friends who rented there lost all of their belongings and were left displaced over the holidays. Arguably, even more devastating news came when many tenants found they had no insurance coverage for their personal property.
Many of these individuals believed the renters insurance fee they paid monthly to their landlord along with their rent covered their personal possessions in the case of a catastrophic event. When the fire destroyed the roughly 30 apartments at Knob Hill, many were shocked to find out they had no coverage for themselves. They were paying for liability coverage only. 
Personal Property and Liability Coverage
A personal renters insurance policy is more important, accessible, and affordable than you might think. A personal renter's policy can cover personal property and provides liability coverage. As learned above, your landlord's insurance does not cover any of your personal belongings if a covered loss such as a fire, water damage from overflowing sink or toilet, theft or vandalism occurs in your apartment. You need your own personal renter's policy should you wish to have personal property coverage.
Your personal renter's policy will include liability coverage. If a fire originating in your home were to make its way over to your neighbor's apartment and you are held responsible, those damages would likely also be covered under your personal renter's policy. In that case, your renter's insurance's liability coverage would help reimburse your neighbor for any property damage or bodily injury caused by the fire.
Renters insurance will also cover personal items kept in your vehicle (if stolen or damaged by others). It also provides protection if someone sues you, injures themselves in your home, get sick from spoiled food you served, or if you incur additional living expenses due to a covered loss.
Setting Coverage Limits
Complete a home inventory to determine how much property coverage you may need. This inventory should list your personal possessions, along with details about their age, purchase price or replacement cost and any other identifying information. Even better - have pictures!
Some valuables are only covered up to a certain limit.  You can add extra coverage by scheduling them on your policy. Don't forget to talk to your agent about adding boats, jewelry, guns, bicycles, cameras, etc.
Cost
The cost of renters insurance is less than most streaming services per month.  The price of a renter's policy can vary based on where you live, the amount of coverage needed, the amount of your deductible, and any discounts.
Call your account manager today to discuss renters' insurance. Give us a call at 517.482.1316 and one of our amazing team members would be more than happy to assist you in reviewing your current insurance policies and planning for your upcoming renewal!