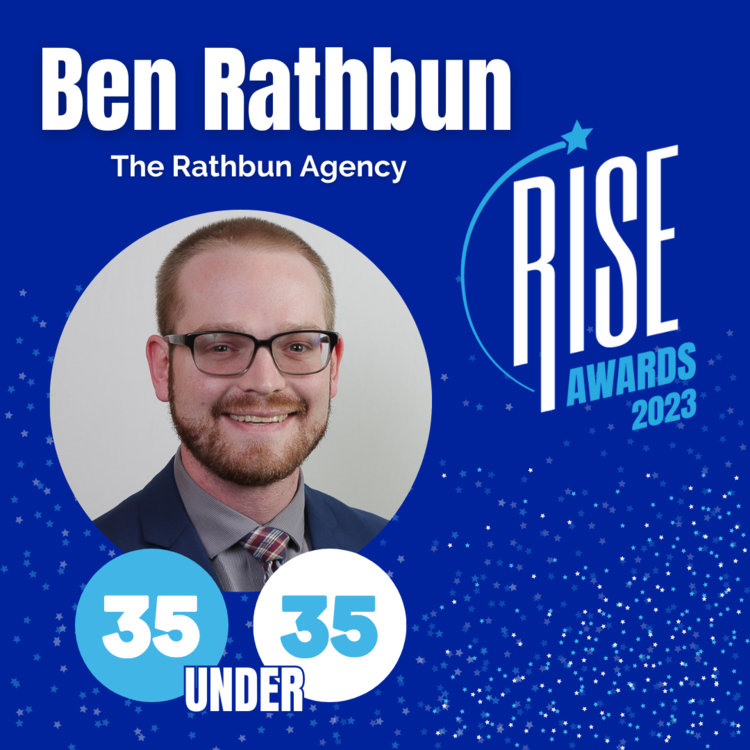 The Rathbun Agency is proud to congratulate Ben Rathbun, President and Owner of Rathbun Insurance, for being named as one of the 2023 Rise "35 Under 35" recipients! This prestigious award recognizes young professionals who are making significant contributions to the insurance industry. Ben's leadership, innovation, and dedication have undoubtedly earned him a place among the industry's top rising talents.
Ben's commitment to excellence is evident in his daily work and in his contributions to the industry as a whole. As President and Owner of Rathbun Insurance, Ben is instrumental in leading the team to success. His ability to navigate the complexities of the insurance industry and provide clients with the best solutions is a testament to his expertise and dedication.
Ben's impact extends beyond his company and into his community. His involvement in various philanthropic efforts has demonstrated his commitment to giving back and making a difference in the lives of others. It is clear that Ben's hard work, passion, and leadership have not gone unnoticed, and we are excited to see what he and our incredible team at the Rathbun Agency will achieve in the future. Congratulations, Ben, on this well-deserved recognition as one of the top rising talents in the insurance industry!