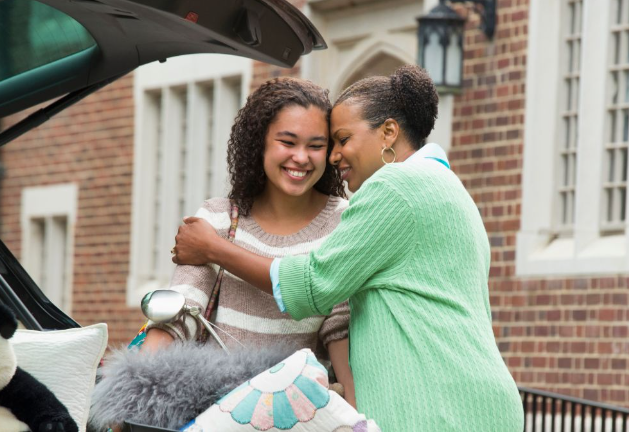 Moving out of your parents' house is a significant milestone and we understand how exciting it can be to finally have your own space and independence. With this newfound freedom comes new responsibilities, one of which is making sure you have the proper insurance coverage to protect yourself and your belongings.
As you settle into your new place weather it's your first apartment or a dorm room, you may be thinking that you don't need insurance. After all, you're young and healthy, and your belongings aren't worth that much, right? But the truth is that accidents can happen to anyone, and without insurance, you could be left with significant financial losses.
Here are a few reasons why you should consider getting insurance coverage as soon as possible:
Protect Your Belongings
Your apartment, dorm room, or rental home may not be as secure as your parents' house, and you may not know your neighbors as well. Unfortunately, this means that your belongings may be at a higher risk of theft or damage. With renters insurance, you can protect your possessions from theft, fire, and other unexpected events. Think how much it would cost if you had to replace just your clothes!
2. Cover Yourself from Liability
Accidents happen, and if someone is injured on your property, you could be held liable for their medical bills and other damages. Without liability coverage, you may be on the hook for thousands of dollars in expenses. Renters insurance can help protect you from these types of financial losses.
3. Peace of Mind
Having insurance coverage can give you peace of mind knowing that you're protected in case of an emergency. Whether it's a stolen laptop or a flooded bathroom, you can rest assured that you have the protection you need.
At Rathbun Insurance, we understand that insurance can be overwhelming, especially if you're new to the process. That's why we're here to help you navigate your options and find the right coverage for your needs and budget. We can help you understand your policy, answer your questions, and make sure you have the protection you need.
So, if you're a young adult who just moved out of your parents' house, we encourage you to consider getting insurance coverage today. Give us a call, and we'll be happy to assist you in finding the right policy for your unique situation.
Best of luck in your new adventure and stay safe!