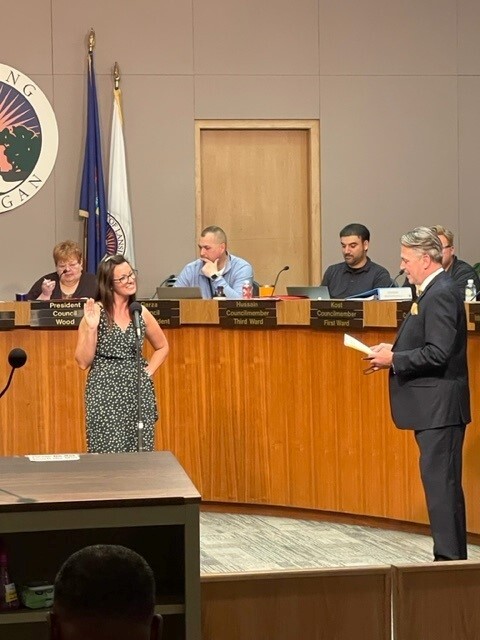 At Rathbun Insurance, we believe in being good corporate servants and actively contributing to the communities where we work and live. Today, we are thrilled to celebrate the recent appointment of our Chief Administrative Officer, Laura Stoken, to the Saginaw Street Corridor Improvement Authority Board of Directors. Laura's passion for community and her commitment to making a positive impact on Lansing have been evident throughout her tenure at Rathbun Insurance. Her new role aligns perfectly with our values and reinforces our dedication to supporting initiatives that enhance the growth and well-being of our beloved city.

The Saginaw Street Corridor Improvement Authority is an organization with a clear mission to enhance the Saginaw Corridor through various improvements such as streetscape enhancements, building revitalization, and traffic calming programs. These changes are essential to stimulate economic growth, encourage private investment, and improve accessibility for both pedestrians and vehicles in the Saginaw Corridor.
By accepting this appointment, Laura has embraced the opportunity to contribute her expertise, passion, and leadership to the development and revitalization efforts in Lansing. Laura's enthusiasm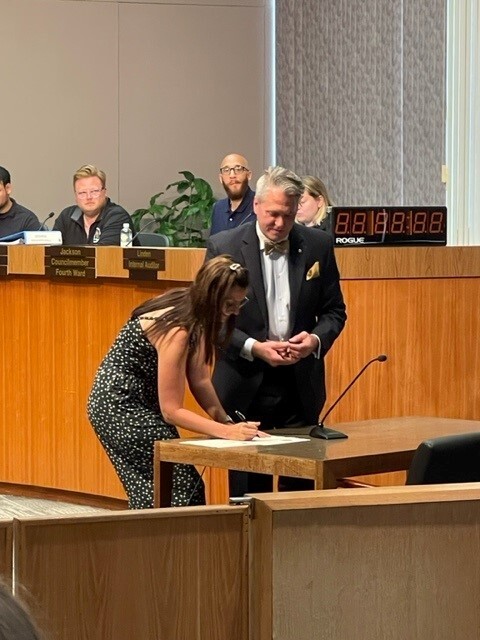 for community engagement is reflected in her dedication to the city. Her decision to serve on the board demonstrates her unwavering commitment to making Lansing an even better place for its residents and businesses. We are proud to have Laura represent Rathbun Insurance on this prestigious board and are confident that her contributions will be invaluable to the ongoing progress of the Saginaw Street Corridor.
Our company takes pride in contributing thousands of dollars and hundreds of volunteer hours to local initiatives that address critical social issues, promote education, support the arts, and foster community development. We believe that by investing in the well-being and growth of Lansing, we can help create a brighter future for all.
Congratulations to Laura Stoken on her appointment to the Saginaw Street Corridor Improvement Authority Board of Directors. As Rathbun Insurance celebrates this significant milestone in Laura's career, we reaffirm our commitment to being good corporate citizens and actively participating in the progress and development of Lansing. We are proud to support Laura in her new role and look forward to witnessing the positive impact she will make in shaping the future of the Saginaw Corridor. Together, we can continue to build a stronger, more vibrant community for generations to come.