Since September 2015, The Rathbun Agency has selected a different non-profit each month as part of our Quotes for a Cause giving campaign. This campaign allows our Agency to partner with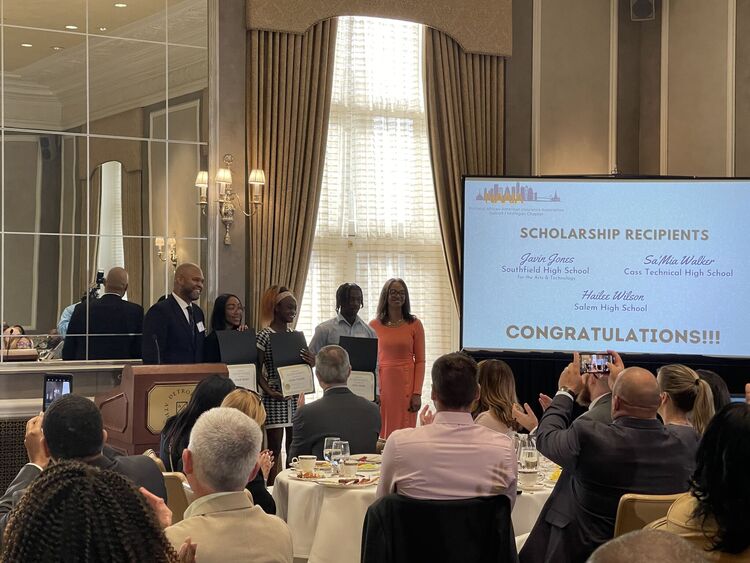 local organizations that are making a positive impact our own community. The NAAIA Detroit/Michigan Scholarship Breakfast was our $1,000 Quotes for a Cause recipient for May. NAAIA Detroit/Michigan is a non-profit membership organization comprised of diverse insurance industry professionals who volunteer and unite to provide professional development, mentoring, networking, and community outreach. Their scholarship mission is to promote pathways to the insurance industry for minority high school students in Michigan who have career interests in the areas of insurance, business, and finance. They seek to assist deserving students who exhibit academic achievement and possess a spirit of community service.
More information about NAAIA Detroit/Michigan, how to volunteer or give can be found on the NAAIA website. Several Rathbun Insurance staff had the opportunity to attend the NAAIA (National African American Insurance Association) Detroit/Michigan Scholarship Breakfast and witness the incredible talent and potential of the scholarship recipients. We believe that actions speak louder than words, and we are committed to working together to drive meaningful change in our industry. By fostering a more inclusive and welcoming environment, we can attract and retain more diverse talent and pave the way for a brighter future.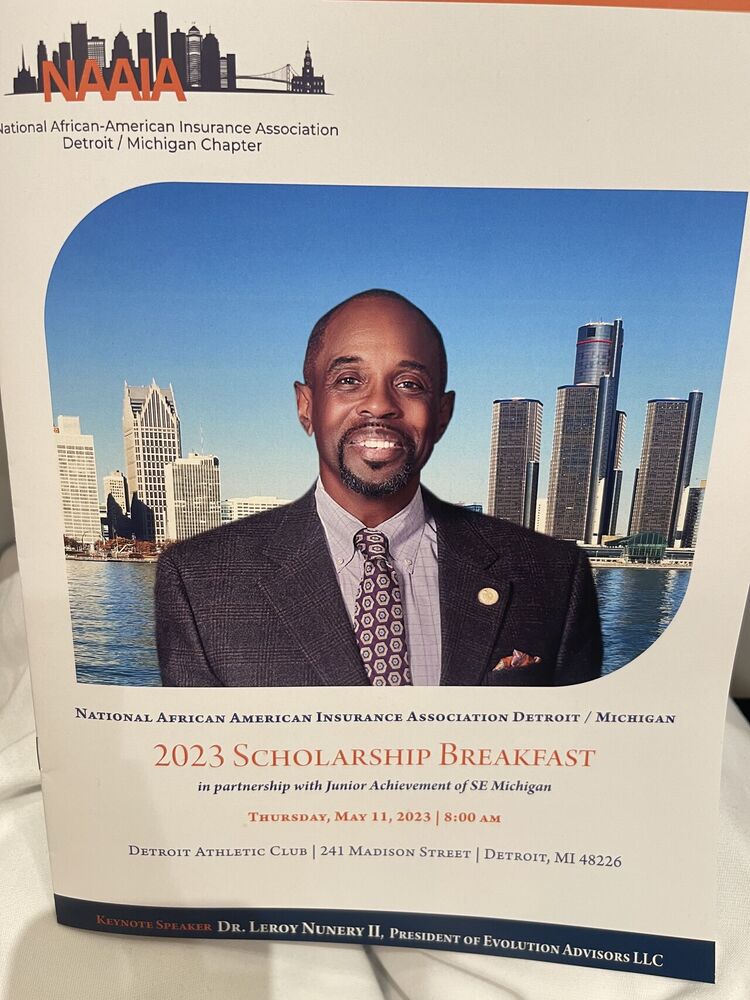 We would like to express our gratitude to the NAAIA for hosting this event and to Gretchen Cross and Dr. Leroy D. Nunery II for their inspiring contributions. Let's continue to support and uplift each other as we work towards greater representation and inclusivity in our industry. Together, we can make a real difference. #NAAIA #ScholarshipBreakfast #DiversityandInclusion #InsuranceIndustry #ThoughtfulChange