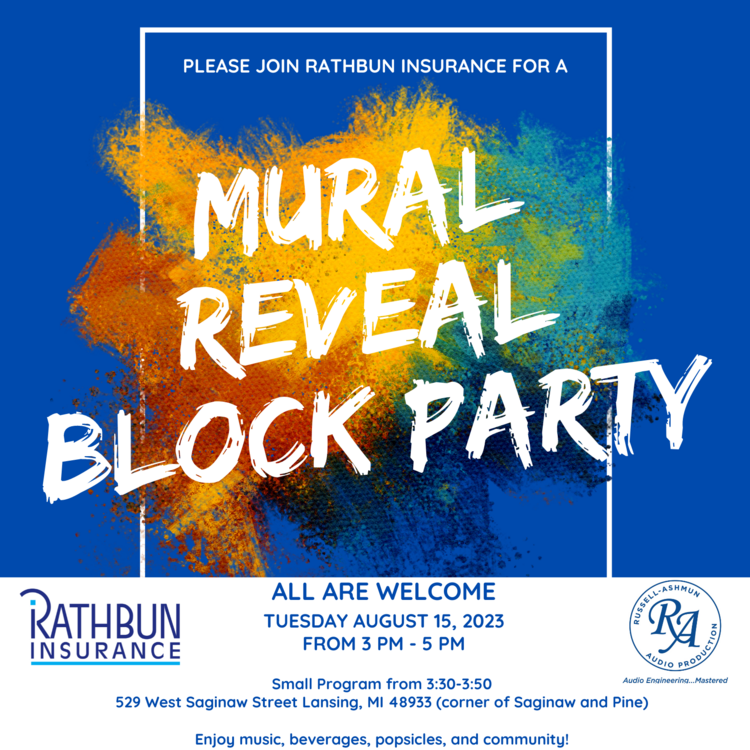 Please join us for the Rathbun Insurance Mural Reveal Block Party—an event that promises to be a celebration of art, local business, community, and the power of creativity! Mark your calendars and join us as we unveil the Rathbun Insurance mural, created by the immensely talented Lansing-local artist, Brian Whitfield. This event will be an opportunity to enjoy music provided by RA Audio Production, popsicles, beverages, and community!
Date: Tuesday, August 15, 2023
Time: 3:00-5:00 PM
Small Program: 3:30-3:50 PM
Location: 529 West Saginaw Street Lansing, Michigan 48933.
Connect with neighbors, fellow art enthusiasts, and the Rathbun Insurance staff. Feel free to share and don't forget to mark your calendars. We can't wait to see you there! 🎨✨