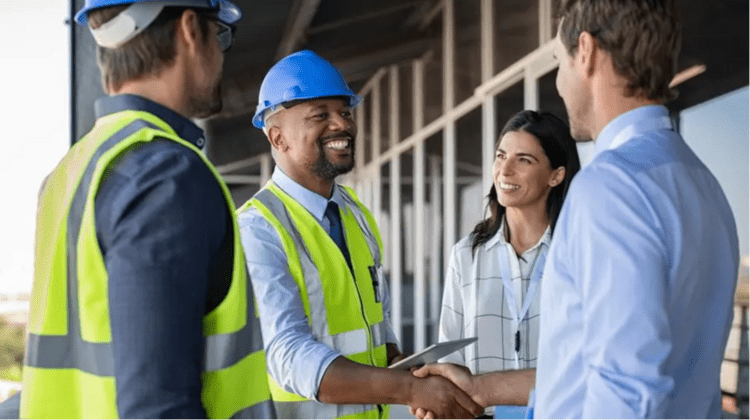 Is it time to renovate your kitchen, repair your roof, or add a new bedroom?
Depending on the type and size of your project, you may need the services of a general contractor (who manages the entire project), an architect, a designer or someone who specializes in cabinet installation, electrical work or painting.
Pre-hire prep:
Before hiring a home contractor, research and ask questions to help ensure your project is successful.
Get recommendations. Ask your friends, family, neighbors and co-workers if they've used a home contractor. Find out if they are happy with their work and ask to see it.
Ask the potential contractor for references. According to the Federal Trade Commission, a contractor should be able to give you a few names, addresses and phone numbers of customers with similar projects. Ask them about unexpected costs, work ethic and whether the work site was cleaned up properly. Look for online ratings and reviews.
Ask for written estimates. Contact several contractors. Consider your budget, but realize the lowest bidder is not always the best choice. Review the estimate carefully to evaluate the reasons for price differences. Take into account building methods and the quality of materials.
Verify the insurance coverage of the potential contractor and subcontractors. Request copies of their insurance and consult your insurance professional to find out if you need to adjust your policy.
Ask to see a copy of the insurance certificates and call the company to verify that the contractor's policy is still in effect. Determine whether you need to extend the limits of the liability portion of your homeowner's policy in case someone is injured while working on your remodeling project.
Ask to see a copy of the general contractor's workers' compensation policy. Workers' compensation covers expenses and lost wages if the worker is injured on the job. But workers injured on your property may come after you if the general contractor doesn't have the proper insurance coverage.
Find out whether the subcontractors – framers, electricians, plumbers – are full-time employees and covered under their contractor's workers' comp policy. Some independent subcontractors may not carry their own workers' comp coverage.
Find out whether your project requires a building permit. The National Association of the Remodeling Industry says that building permits are usually required whenever you're doing structural work or changing the basic living area of your home. A professional building contractor should obtain all permits.
After you select a home contractor
Get a written contract. The Federal Trade Commission recommends that a contract be clear and concise and address all details and costs of your project, including:
Contractor's name, address and phone number
Description and scope of your project
Estimated start and completion date
Project cost estimate and details about how changes will impact your cost and schedule
A detailed list of all materials used, including brands, colors, sizes and model numbers
Detailed information about warranties
Agreements about site cleanup and trash removal
Ask about the construction schedule. What time will the workers arrive and finish each day? When should you select colors, light fixtures, cabinets, carpet or other furnishings?
Keep records in one place. Include copies of the contract, warranties, change orders and receipts.
Before making a final payment to your home contractor, use a checklist to:
Make sure all work is completed according to the details in the contract
Inspect the completed work carefully
Get written warranties
Make sure subcontractors are paid
Make sure the job site is clean
Hiring the right contractors to do work on your home is important. Do your research upfront to ensure your repair or renovation work goes the way you want it to.