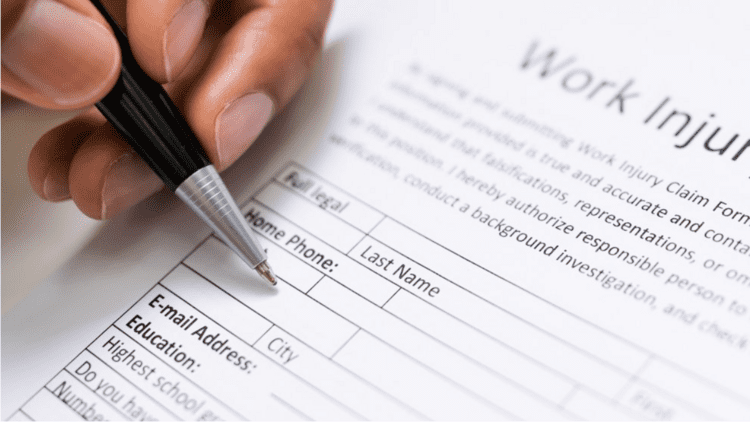 Workplace safety and security are non-negotiable priorities for businesses of all sizes. When it comes to protecting your employees and your company's assets, one designation stands out as a beacon of expertise – the Certified Authority on Workers' Compensation (CAWC). These professionals are the go-to experts in all matters related to workers' compensation insurance. In this blog, we'll dive into the significance of Rathbun Insruance professionals holding a CAWC designation and how it plays a pivotal role in creating a safer, more secure workplace.
To grasp the importance of the CAWC designation, let's start by understanding what it entails. A Certified Authority on Workers' Compensation is an insurance professional who has undergone specialized training and education in workers' compensation laws, regulations, and best practices. Achieving this designation requires a commitment to in-depth learning, rigorous coursework, and a passion for ensuring workplace safety. Review some reasons engaging with your Rathbun Insurance professional who holds a CAWC desgination is valuable:

Workers' compensation laws can vary from state to state and can be intricate. CAWC designees are well-versed in these laws, ensuring that businesses remain compliant and employees receive the protection they deserve. With a CAWC on your side, you have a trusted expert who can navigate the legal complexities of workers' comp with ease.
Workplace accidents and injuries can have significant financial and operational repercussions for businesses. CAWC professionals are experts in risk management and can help organizations identify potential hazards and develop strategies to mitigate them effectively. By proactively managing risk, businesses can reduce the likelihood of accidents and the associated costs.
When workplace injuries occur, a prompt and efficient claims process is essential. CAWC designees excel in claims management, ensuring that injured employees receive the care they need while helping businesses control claim costs. Their expertise streamlines the claims process, minimizing disruptions to the workplace.
Every business is unique, and so are its workers' compensation needs. CAWC professionals take a personalized approach, tailoring insurance solutions to match the specific risks and requirements of each organization. This ensures that businesses have the coverage they need without paying for unnecessary protection.
CAWCs are not just insurance professionals; they are advocates for workplace safety. They work closely with businesses to promote safety awareness, implement safety programs, and create a culture of risk prevention. This proactive approach not only reduces injuries but also enhances employee morale and productivity.
Managing workers' compensation costs is a top priority for businesses. CAWC designees have the knowledge and skills to implement cost control measures effectively. They can help businesses analyze loss data, identify cost drivers, and implement strategies to contain expenses.
In today's business landscape, a safer and more secure workplace is not just a goal – it's a necessity. The Certified Authority on Workers' Compensation (CAWC) designation is a powerful tool in achieving this goal. CAWC professionals bring a wealth of knowledge, experience, and dedicat
ion to workplace safety, making them indispensable partners for businesses seeking to protect their employees and their bottom line. When you have a CAWC on your Rathbun Insruance team, you're not just investing in insurance; you're investing in the well-being of your workforce and the success of your business. So, if workplace safety is a priority, make the wise choice – choose Rathbun Insurance where we have staff with the Certified Authority on Workers' Compensation designation.