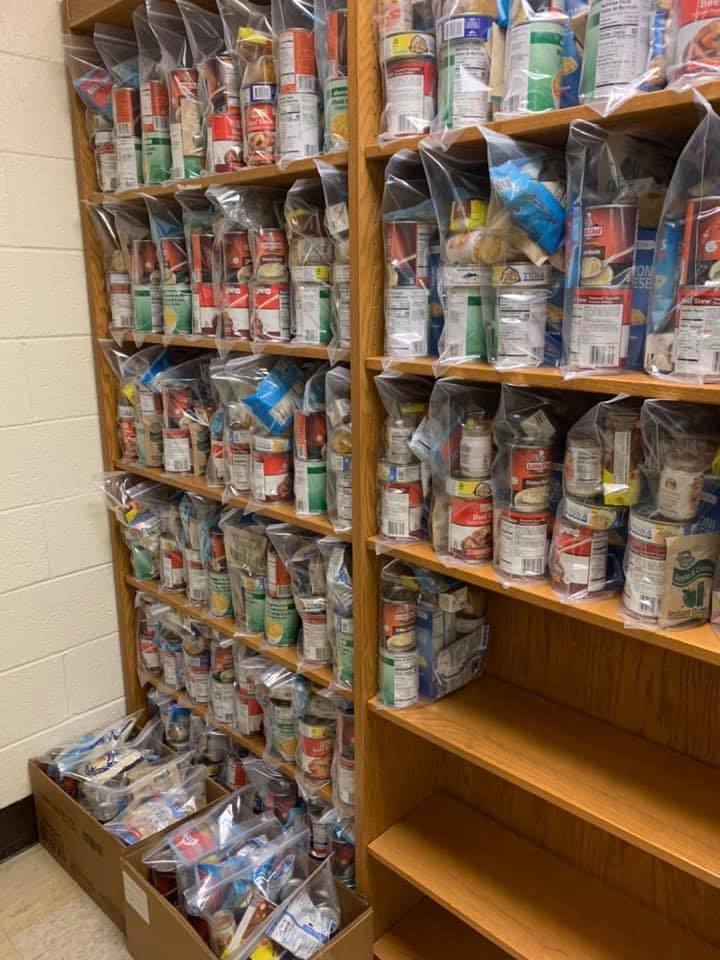 We are excited to run a monthly Quotes for a Cause campaign. Each month, our agency will be donating $5 per new business quote to a nonprofit or charitable organization, regardless of whether or not the policy is actually purchased.
In November, we partnered with Delta Waverly Rotary and their Weekend Food Backpacks. We were able to present them with a check for $500! This initiative is spearheaded by our very own Pat Leyser. The program provides a "survival kit" of food - a plastic bag full of five to seven pounds of nonperishable items. That typically is about twelve items - such as beef stew, soup, fruit juice, mac and cheese and granola bars.
The packs of food are put together, assembly-line style, at Waverly East Intermediate School by volunteer Rotarians. Rotarians then deliver the kits to the schools where they are put inside children's backpacks for distribution. Thank you to Pat for working so hard on making this program a success!