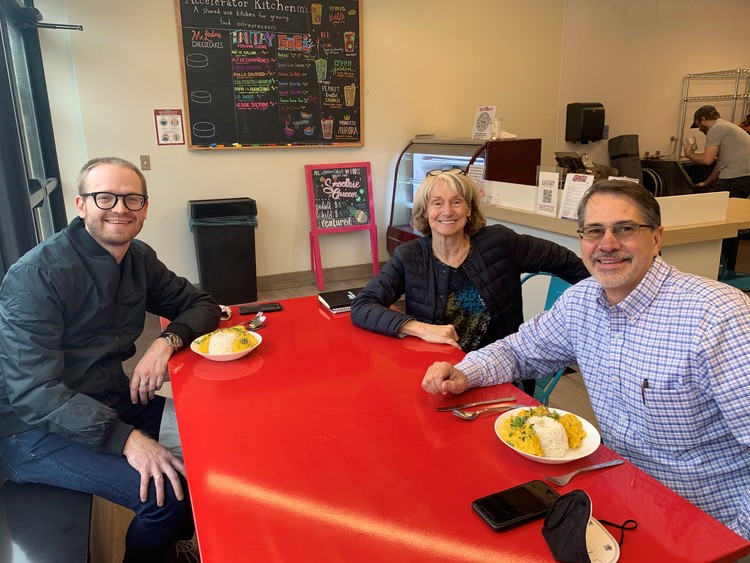 The Allen Neighborhood Center (ANC) holds a special place in our heart. The Rathbun Agency has been partnering with Joan Nelson and her team for over twenty years since they opened in 1999. Spanning two decades, we have watched their team innovate in how to best deliver a deep sense of belonging and community pride.
Over the last several years, we have worked with several of ANC's startups. Many of these begin in The Maker Kitchen, Powered by Lake Trust, which is a versatile commercial kitchen that can accomodate a wide variety of interest and needs. As many of these food businesses grow, they were looking for more space along with a retail component.
That's where the Rathbun Accelerator Kitchen was born. This new food hub for graduates of the Maker Kitchen provides access to shared equipment, a storefront and a small public seating area. The Kitchen reduces obstacles for entrepeneurs looking to increase capacity and operate in their own brick and mortar establishment.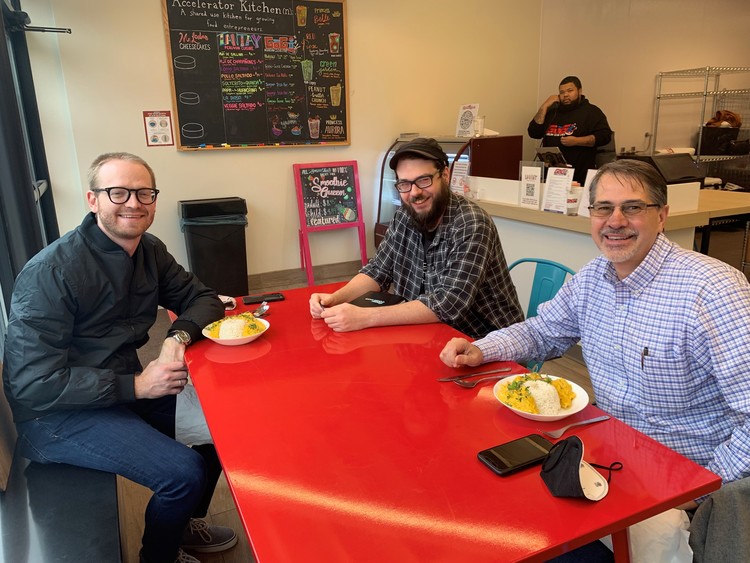 This shared-use kitchen offers a 'next step' in the journey of small-scale, food processing infrastructure for entry-level food entrepreneurs. While using the Rathbun Accelerator Kitchen, makers are able to take on more financial and operational responsibility while also having access to business mentoring and support. We were pleased to have lunch with Joan Nelson, Executive Director, and Matt Jones, Kitchen and Facilities Manager, this afternoon to finalize our naming rights for the Rathbun Accelerator Kitchen!
The four different concepts currently operating out of the Accelerator Kitchen are:
The Rathbun Accelerator Kitchen is open for lunch and dinner Wednesday through Saturday. We hope you take the time to go and check out the space and enjoy several meals!