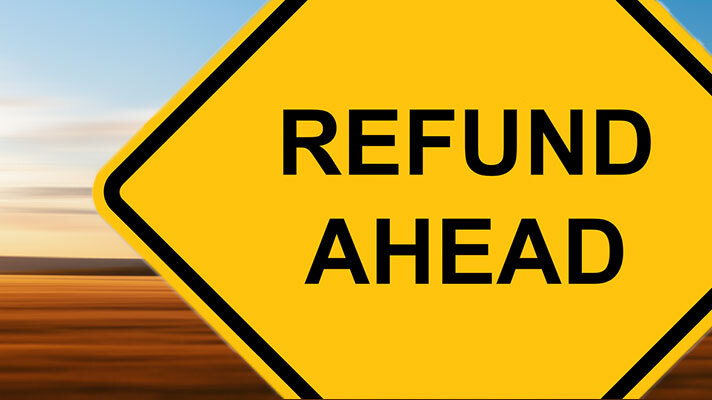 As we reported back in December, Governor Gretchen Whitmer and the Department of Insurance and Financial Services announced that the Michigan Catastrophic Claims Association (MCCA) would be returning surplus funds to the tune of $400 per vehicle. Here's some frequently asked questions about the refund:
Q: Who is eligible for a refund?
A: All vehicles that were insured as of 11:59 p.m. on 10/31/21 are eligible if covered by a policy that meets minimum insurance requirements for operating a vehicles on Michigan roads.
Q: Do I have to do anything to get my check?
A: A refund check or ACH deposit will be issued to eligible Michigan policyholders. If you're eligible, your insurance carrier will send your refund and you do not have to do anything.
Q: How much is the refund?
A: The refund will be $400 per eligible car or motorcycle. Historical vehicles will receive a refund of $80 each.
Q: When will I get my refund?
A: The surplus funds were turned over to insurance carriers by the MCCA on March 9th, 2022. Insurers are responsible for issuing checks or ACH deposits to eligible policyholders within 60 days of receiving the funds. Many of our carriers have begun the process of sending checks out and we expect they will all be out well before the May 9th deadline.
Q: Are motorcycles, RV's or trailers eligible for the refund?
A: Motorcycles and RV's are eligible if they were covered by a policy that meets the minimum insurance requirements for operating on Michigan roads. Trailers do not pay the MCCA assessment and therefore are not eligible for refunds.
Q: I don't have unlimited Personal Injury Protection (PIP) medical coverage. Will I still get a refund?
A: Yes - all qualified vehicles will receive refunds regardless of the PIP medical coverage level chosen on the policy.
Q: I owe a balance to my insurance company. Can my company use the refund toward my balance?
A: No. Insurance companies must issue the refund to policyholders in the form of a check or ACH transfer.
Q: Someone from the insurance company called to verify my banking information so they could deposit my refund. Is this lefitimate?
A: Never give out your personal information including address, birthdate, social security number, account number or passwords over the phone. If you receive this type of call with your MCCA refund, contact your insurance company directly to verify the request for information and inquire how you can provide the information securely, if necessary.
If you have questions about your refund, please don't hesitate to give us a call!