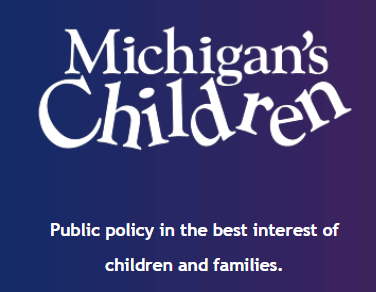 We are delighted to announce our partnership with Michigan's Children in support of their "Fore the Win: Michigan's Children Mini-golf Classic" at the all-grass Little Hawk putt-putt course in Bath Township, on September 13, 2023. Rathbun Insurance understands the crucial role that Michigan's Children plays in improving the odds for all children and families in our state, focusing their work around building Strong Families, Ready Learners, Thriving Students and Successful Transitions.
Michigan's Children works tirelessly toward their core policy principles which include efforts to:
Close equity gaps
Grow healthy minds
Listen to youth and families
Make government work
Support professionals
Build on progress
Michigan's Children is a statewide nonprofit working to ensure that public policies are made in the best interest of children from cradle to career. They focus on influencing public policies that can reduce disparities in child outcomes such as the academic achievement gap – disparities that are caused by economic hardships coupled with structural barriers by race or ethnicity. Their goals are to catalyze support from elected and appointed public officials to prioritize the needs of children, youth and families with the most challenges in their lives – children of color, children from low-income families, and children served by the foster and juvenile justice systems – and to ensure that their decision-making reflects that; and to build public will and influence public action.
Rathbun Insurance, in collaboration with Michigan's Children proudly support their "Fore the Win: Michigan's Children Mini-golf Classic". We commend Michigan's Childrens, the organizers, and the participants for their unwavering dedication to making a positive impact in the lives of children in our state. Through partnership and community engagement, we can create a more inclusive and supportive environment for all children in Michigan.
Join us in supporting this event and purchase tickets or become a sponsor today!