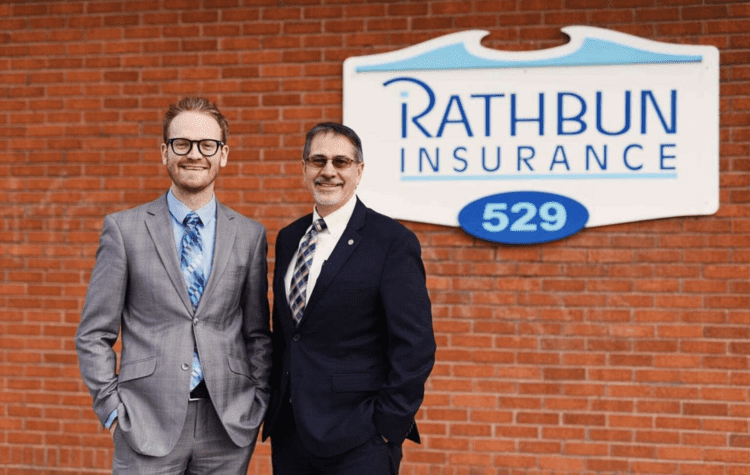 At Rathbun Insurance, inclusivity is more than just a buzzword; it's a commitment that runs deep in our culture. Recently, Ben Rathbun, our President, had the privledge of sitting down with CanvasREBEL Magazine to discuss the importance of creating inclusive workplaces and the steps we're taking to make it a reality. Check out the article here and read a few highlight below:

Fostering diversity and inclusion is not just about good intentions but tangible actions. Here are some highlights from the article and conversation:

Mentorship Matters: Rathbun Insurance actively participates in the Insurance BFF Mentorship program, pairing high school seniors with insurance professionals. This initiative has led to the success stories of young talents like Miguel Solis and Kenwon Simpson, who joined our team after graduating high school.
Diverse Internship Programs: Our agency launched a Minority Internship Program, exclusively sourcing interns from Lansing. With the Internship Passport, an immersive onboarding tool, we're committed to teaching interns not only how to be professionals but also multiple aspects of our agency and the industry.
Community Engagement: Our agency's "Quotes for a Cause" program goes beyond simple donations. We actively support diverse nonprofit organizations through event promotion, volunteering, and collaboration. Inclusivity extends beyond internal practices to encompass external relationships with the community.
Education as a Core Value: Rathbun Insurance considers itself an "education company that happens to sell insurance." We focus on employee development and community engagement, aiming to improve educational resources and access for all.
Embracing Diversity: We firmly believe in the value of diverse perspectives, driving creativity and adaptability. By nurturing an environment that celebrates every individual's strengths, we ensure a dynamic workplace that thrives on unique contributions.
At Rathbun Insurance, we're not just in the business of insurance; we're in the business of creating inclusive, diverse, and thriving workplaces and communities. We invite you to read the full article on CANVASREBELto learn more about our commitment to inclusivity and how it's shaping our industry and community for the better. Together, we can make a difference.